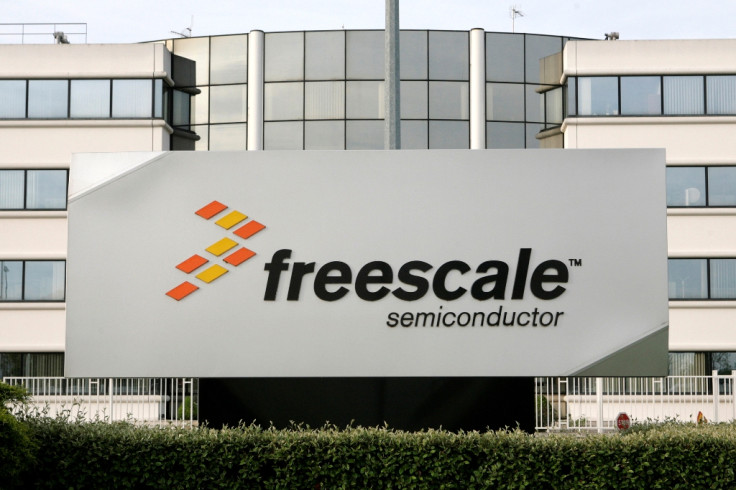 Chip maker NXP Semiconductors has agreed to acquire smaller rival Freescale Semiconductor and merge operations in a deal valuing the combined entity at a little over $40bn (£30bn, €35.7bn).
The deal, announced by the pair late on Sunday and reported by Reuters, will make the enterprise the industry leader within the auto and industrial semiconductor markets.
The purchase price pegs Freescale's value at $11.8bn, with a total enterprise value of $16.7bn including debt.
Freescale shareholders will receive $6.25 in cash and 0.3521 of an NXP ordinary share for each Freescale common share held at the close of the transaction, according to an NXP statement.
NXP will fund the transaction with $1bn cash from its balance sheet, $1bn of new debt and about 115 million shares.
Freescale shareholders will own about 32% of the combined company.
Private equity investors, including London's Permira Advisors and US-based Blackstone Group, Carlyle Group and TPG Capital, still own 64% of Freescale.
The firms expect the deal to close in the second half of this year.
The merger will create a company with a combined revenue of more than $10b.
NXP chief executive Richard Clemmer commented: "[The] announcement is a transformative step in our objective to become the industry leader in high performance mixed signal solutions. The combination of NXP and Freescale creates an industry powerhouse focused on the high growth opportunities in the Smarter World.
"We fully expect to continue to significantly out-grow the overall market, drive world-class profitability and generate even more cash, which taken together will maximize value for both Freescale and NXP shareholders."
RBC analyst Doug Freedman told Reuters: "Financially this deal make sense. By being bigger you limit the impact of the product cycles and volatile end markets."
This deal is the fourth semiconductor sector M&A deal this year. Last month, Avago Technologies said it will acquire wireless networking firm Emulex for over $600m, while MaxLinear agreed to buy Entropic Communications for $287m.
In January, Lattice Semiconductor agreed to acquire Silicon Image for $600m.
Eindhoven, the Netherlands-based NXP reported a revenue of $5.7bn in 2014 while Austin, Texas-based Freescale logged net sales of $4.6bn in 2014.