New York bombing suspect Ahmad Rahami was charged on Tuesday (20 September) with federal counts of using a weapon of mass destruction and bombing public places. Rahami already faces five counts of attempted murder of police officers in New Jersey.
The 28-year-old US citizen, who was born in Afghanistan, was captured on Monday in a shootout with police in Linden, New Jersey. Rahami and two officers were wounded during the shootout. He was taken to University Hospital in Newark following his arrest, the New York Daily News reported.
The bombing in Manhattan's Chelsea neighbourhood injured 31 people. Rahami is believed to be also connected to an apparent attempted bombing in Seaside Park, New Jersey and with a backpack bomb left at a train station in Elizabeth, New Jersey. According to NBC News, no one was injured in either of the New Jersey incidents.
Rahami allegedly left his fingerprints all over an unexploded pressure cooker bomb found four blocks away from the Chelsea explosion, a federal criminal complaint filed in the Southern District of New York stated.
Police found 12 latent prints on the bomb, duct tape and a cell phone triggering device before tracing them to Rahami.
The bombing suspect is also charged with federal counts of destruction of property by means of fire or explosive and use of a destructive device in furtherance of a crime of violence, NBC News reported. The criminal complaint revealed the bombs in New York were made up of pressure cookers filled with ball bearings and steel nuts.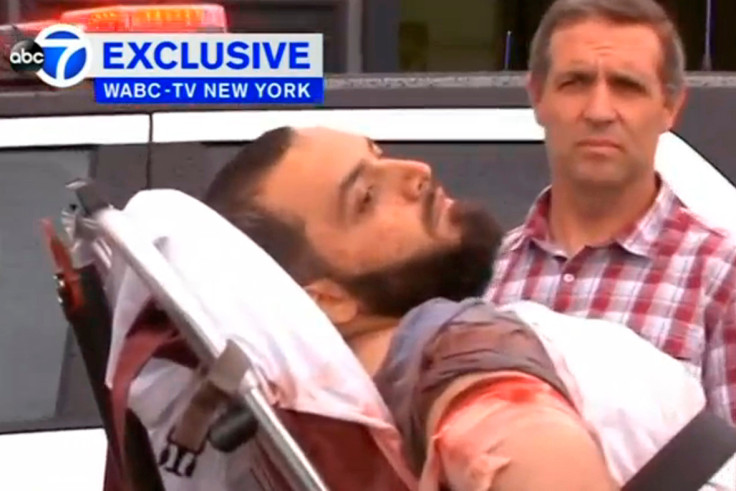 The FBI said the bombing in Chelsea involved a "high-explosive main charge" and the explosion "caused significant injuries and multiple-million dollars of property damage across a 650-foot crime scene." The bomb, a pressure cooker device, was placed inside a dumpster, investigators said.
NBC News reported that injuries included a driver who was knocked unconscious by the force of the explosion and a woman who was struck by multiple ball bearings.
The complaint also revealed Rahami used an eBay account in his own name to purchase a 5lb bag of citric acid, circuit boards, electric lighters, ball bearings and steel balls used for slingshots and had them delivered to his Perth Amboy workplace.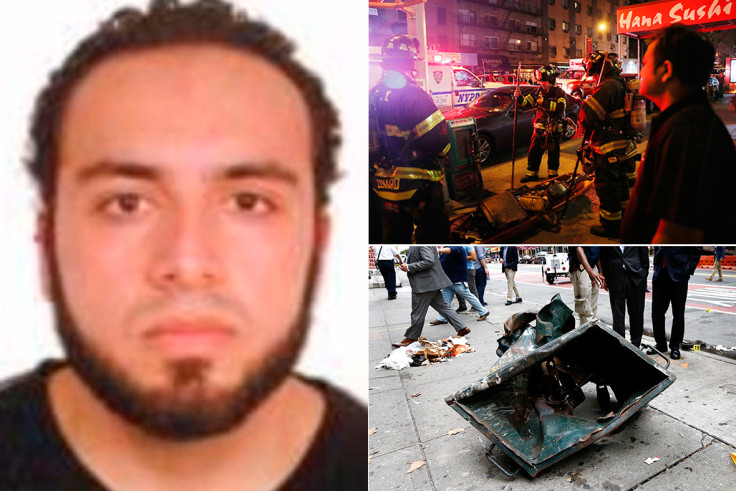 The FBI said video recording on a cell phone two days before the bombing show Rahami igniting flammable material in a cylindrical object partially buried in the yard of an Elizabeth home. Loud noise, flames and laughter can been seen and heard in the video.
Following the shootout that ended with Rahami in custody, investigators discovered a handwritten journal that the FBI said included anti-American sentiments. Rahami allegedly expressed fear in the note that he would be caught before the attack. He ended the note with: "Inshallah [God willing] the sounds of the bombs will be heard in the streets. Gun shots to your police. Death To Your OPPRESSION".