New York City Explosion: Financial Markets React to Manhattan's 116th Street and Park Avenue Building Collapse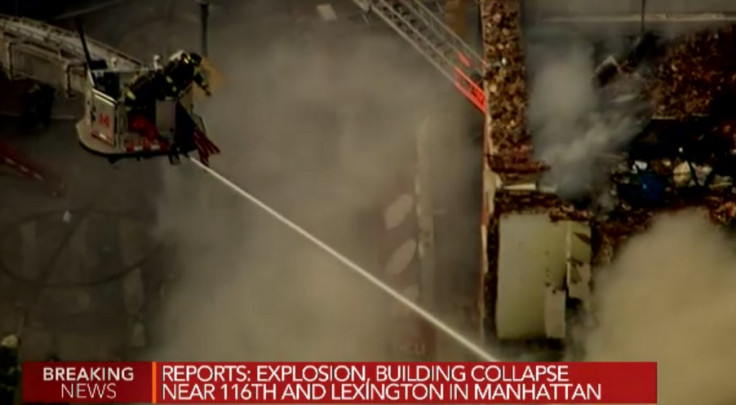 Financial markets have already started to react to reports that a building in New York City exploded.
Although NYC firefighters have not given a reason for the building collapse in upper Manhattan, British sterling swaps' yields fell slightly.
According to IFR data, "dealers are seeing an early reaction in 5s/10s which is reversing some early steepening, albeit to modest degree."
"Screens are trading 0.25 basis points (bp) flatter from the day highs at 85.25bp. 10-year spreads are also bid in the dash for short term protection. Prints versus the 2.25% 2023 Gilt are being written at 7.5bp."
Meanwhile, treasuries are spiking after news of the explosion at a building at East 114th Street and Park Avenue in East Harlem.
All of the US' main stock markets fell on market open.
The Dow Jones industrial average .fell 66.69 points, or 0.41%, to 16,284.56.
The S&P 500 fell 9.24 points, or 0.49%, to 1,858.39.
The Nasdaq Composite dropped 22.495 points, or 0.52%, to 4,284.693.
© Copyright IBTimes 2023. All rights reserved.