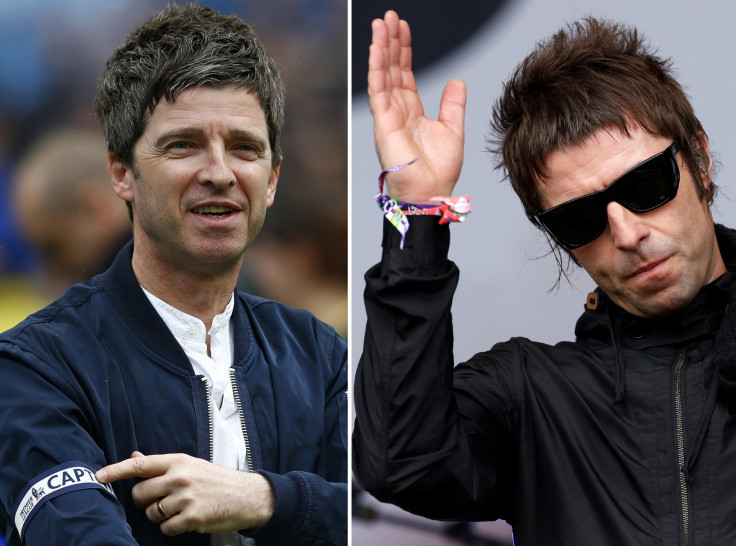 Liam Gallagher has made his feelings on U2 unmistakably clear. In a scathing Twitter rant, the former Oasis star described the Irish band as "toff rock" while also reigniting the long-running feud with his brother Noel Gallagher.
Kicking off the tirade, one Twitter user asked Liam, 44, if he would be watching U2 headline a concert at Twickenham Stadium on 8 and 9 July in London with Noel, 50, performing as the band's support act.
Liam replied: "I'd rather eat my own s**t than than listen to them bunch of beige f***s as you were," before later stating U2 were "toff rock".
The put-down comes just months after Liam accused his older sibling Noel of "brown-nosing" U2, consisting of Bono, The Edge and Adam Clayton and Larry Mullen Jr, when it was announced that Noel Gallagher And The High Flying Birds would be supporting the rockers live.
Reacting to the news, Gallagher tweeted in January: "I see all that brown nosing is finally starting to pay off NO SHAME."
U2 are currently performing on their Joshua Tree Tour to celebrate the 30th anniversary of the eponymous album's release. Gallagher is currently preparing for the release of his debut solo album, As You Were, in October after signing a new deal with Warner Records.
Following a string of solo performances, Liam performed Don't Look Back In Anger at Glastonbury in June for the first time alone and dedicated the track to victims of the Grenfell Tower fire.
Liam's solo debut will come eight years after Oasis split in 2009 due to the rift between the Gallagher brothers.
Tensions reached fever pitch when Liam criticised Noel for not performing at Ariana Grande's One Love Manchester concert in honour of the Manchester Arena terror attack victims. In yet another tirade, Liam tweeted: "Noels out of the f*****g country weren't we all love get on a f*****g plane and play your tunes for the kids you sad f**k."