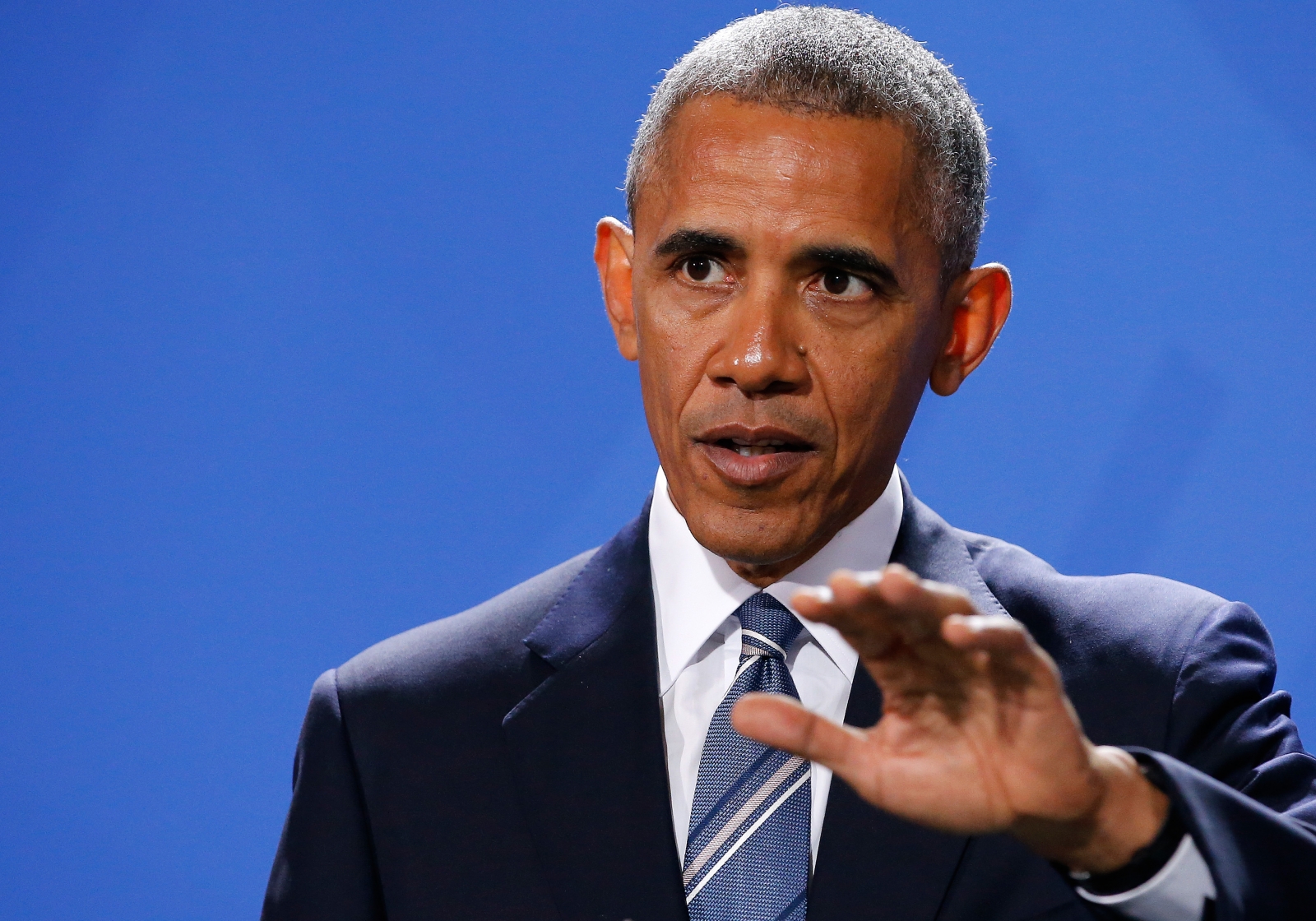 President Barack Obama did little to discourage the thousands of protesters who have taken to the streets to demonstrate against President-elect Donald Trump during a joint news conference with German Chancellor Angela Merkel on Thursday (17 November). Instead Obama gave some advice to the incoming president: get used to the protests.
"I've been the subject of protests during the course of my eight years," Obama said, according to Politico. "And I suspect that there's not a president in our history that hasn't been subject to these protests."
The president went on to suggest anti-Trump protesters should not stop exercising their First Amendment right, which ensures freedom of speech. "So, I would not advise people who feel strongly or who are concerned about some of the issues that have been raised during the course of the campaign, I wouldn't advise them to be silent."
"Voting matters, organising matter and being informed on the issues matter," he added.
Obama noted that free speech is a core principle which should be respected. "I can say across Europe that many principles that have been taken for granted here around free speech and around civil liberties and an independent judiciary and fighting corruption – those are principles that, you know, not perfectly but generally we have tried to apply not just in our own country but also with respect to our foreign policy," he said.
The remarks were Obama's most substantial yet on the protests that have erupted in cities across the US since the surprising presidential elections on 8 November. Anti-Trump protesters, including high school and university students, have turned out in Boston, New York, Los Angeles and Washington DC to call out the President-elect, who they accuse of spreading racism and misogyny.
Meanwhile, Trump has repeatedly spoken out against the demonstrations. In his first statement as President-elect, Trump tweeted: "Just had a very open and successful presidential election. Now professional protesters, incited by the media, are protesting. Very unfair!" Neither Trump nor his transition team have given evidence to his claims that the protesters are being paid.
Trump then appeared to do a U-turn on the opposition to his White House victory after he praised the "passion" of his opposition. However, his surrogates continue to attack protesters in various interviews. Former New York Mayor Rudy Giuliani, one of Trump's most trusted allies, has referred to protesters as "goons and thugs".
Trump campaign manager Kellyanne Conway urged Obama to speak out against the demonstrations on Sunday (13 November). "I am calling for responsibility and decency," she told Fox News Sunday. "I hope President Obama says, 'Cut it out.'"