Thousands of anti-Trump protesters take to the streets in New York and Los Angeles
Protesters gather outside Trump Tower where the President-elect is in talks with UKIP leader Nigel Farage.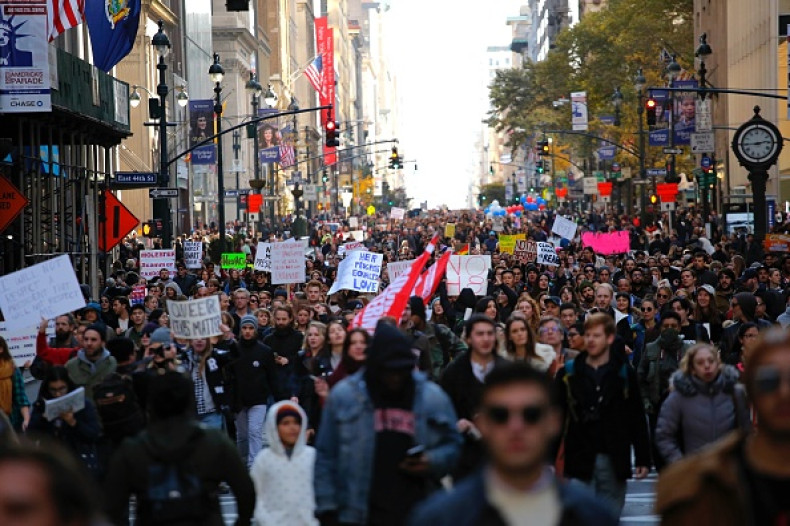 Thousands of people have marched on New York and Los Angeles in the latest protests against the election of Donald Trump.
A 2,000-strong crowd of demonstrators converged outside Trump Tower just as UKIP leader Nigel Farage arrived at the Manhattan sky scraper amid reports that he will be meeting the President-Elect for talks.
While Farage is not formally meeting Trump as a representative of Britain, he is the first British politician to meet the President elect since his shock election victory.
Meanwhile, amid chants of "not my president" the marchers rallied in Union Square Park brandishing placards reading "Dump Trump" and "Trump: An American Tragedy", in the fifth day of protests.
"We must unite despite our differences to stop HATE from ruling the land," organisers of the New York protest wrote on Facebook.
Marcher Kim Peterson, 41 from Brooklyn told The Guardian: "He may have won the election but I will never accept what he stands for or his beliefs, not for myself or my children."
Another voter commented: "I am a Republican but I didn't vote for Donald Trump. I refuse to support his bigotry that has gone hand-in-hand with his election campaign."
In Los Angeles around 8,000 anti-Trump protesters took to the streets, marching from MacArthur Park to the federal building in downtown, said LAPD Officer Aaron Jefferson, according to the LA Times.
"We've all made a huge mistake, refuse to accept it," protester Hunter Pritchett said of the presidential election's outcome.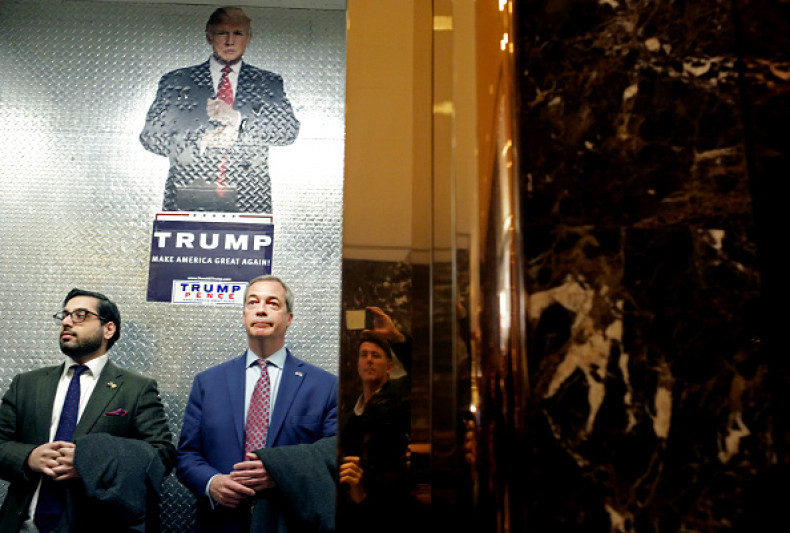 The rally caused road closures and traffic jams, but was peaceful, law enforcement officials confirmed.
Since the Republican defeated the Democrats' Hillary Clinton in Tuesday's election, there have been nightly demonstrations in protest at the billionaire property tycoon's controversial policies regarding immigration, LGBTQ rights and healthcare.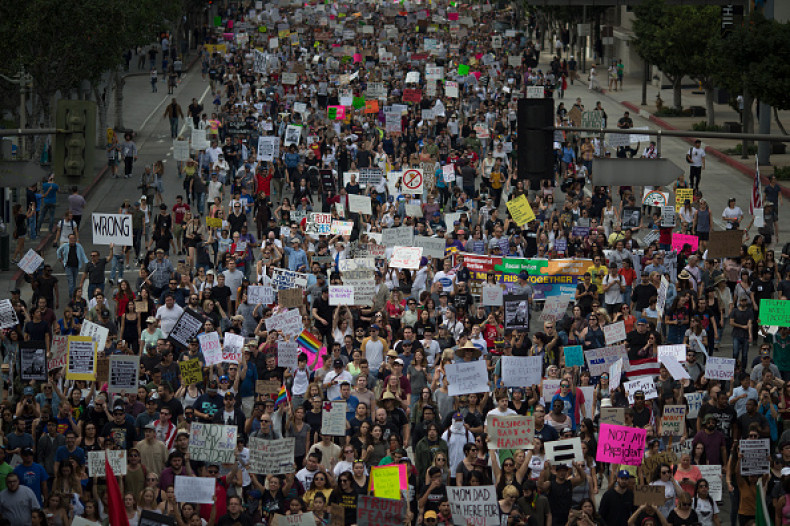 And while the president-elect has since appeared to back-track from the fiery rhetoric that propelled him to the White House, outraged Americans continue to spill into the streets in protest at the election result.
On Thursday and Friday there were violent demonstrations in Portland. 26 people were arrested in riots that saw clashes between police and protestors. One man was shot, but his injuries were not life-threatening.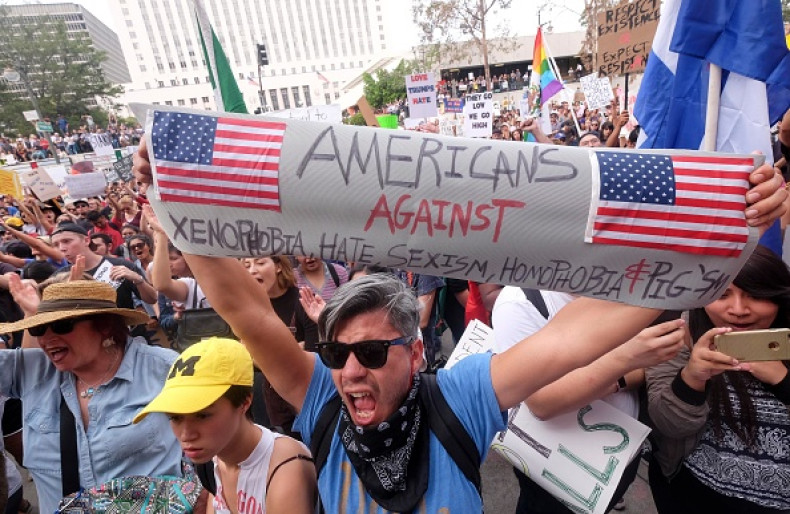 More demonstrations are scheduled to take place in Chicago BBC News reports , with protesters posting images on social media.
Donald Trump, who is holding meetings at his Trump Tower residence amid increased security, will head to The White House on his inauguration as President on 20 January 2017.
A "million women" march on Washington DC is being planned for inauguration day to highlight Trump's alleged assaults against women.