Barack Obama endorsed demonstrations across the US in response to President Donald Trump's executive order temporarily banning the citizens of seven Muslim-majority from entering the US.
The restrictive immigration measure has sparked global outrage, with British Prime Minister Theresa May under pressure to call off Trump's state visit to the UK. Elsewhere, the Iraqi parliament passed a motion calling for reciprocal action while Iran has banned visas for Americans, according to the New York Times.
Just 10 days after leaving office, Obama issued his first public statement via his spokesman, Kevin Lewis, on Monday (30 January) evening.
In the statement, Lewis said: "President Obama is heartened by the level of engagement taking place in communities around the country. In his final official speech as President, he spoke about the important role of citizen and how all Americans have a responsibility to be the guardians of our democracy – not just during an election but every day.
"Citizens exercising their Constitutional rights to assemble, organise and have their voices heard by their elected officials is exactly what we expect to see when American values are at stake.
"With regard to comparisons to President Obama's foreign policy decisions, as we've heard before, the President fundamentally disagrees with the notion of discriminating against individuals because of their faith or religion."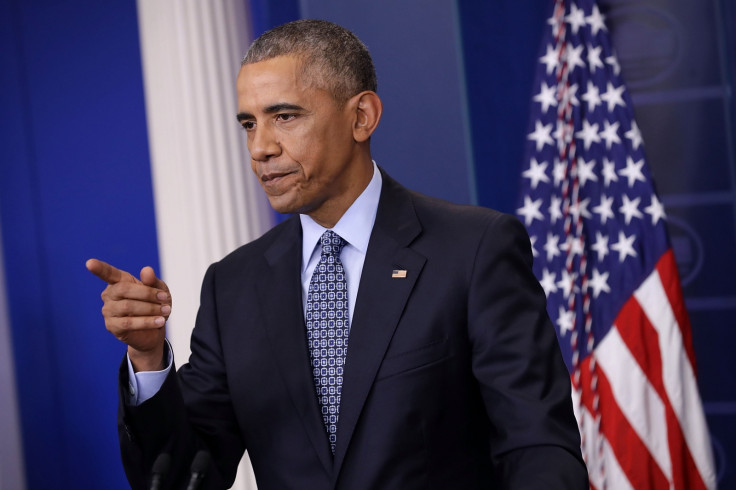 In an attempt to defend the immigration restrictions, Trump said it is "similar to what President Obama did in 2011 when he banned visas for refugees from Iraq for six months".
However, the Obama administration's actions were focused on one country and in response to a specific threat of potential flaws in the screening process after evidence came to light that two Iraqis looking for resettlement in the US had been linked to terrorist activity back home. According to factcheck.org, "what Obama did was not a ban, and it did not involve visas".
As calls grew for the US to restrict Syrian refugees from entering the country following the Paris terror attacks in November 2015, Obama said: "That's not American. That's not who we are. We don't have religious tests to our compassion".
Obama vowed to uphold the tradition of not criticising his successor, but also suggested there may be limits to his silence. The 44th president told reporters: "As an American citizen who cares deeply about our country, if there are issues that have less to do with the specifics of some legislative proposal or battle or go to core questions about our values and ideals, and if I think that it's necessary or helpful for me to defend those ideals, I'll examine it when it comes".