Democratic nominee Hillary Clinton has publicly conceded to President-elect Donald Trump in a gracious, forward-looking speech in New York.
"This is painful and it will be for a long time" she said with a dry smile. But, she added, the campaign was not about her, but about building a "hopeful, inclusive, and big-hearted America". In that spirit, she invited her supporters to give Trump a chance to lead. "We owe him an open mind" she said, speaking to a crowd of staff, family, friends and supporters gathered at the New Yorker Hotel.
Democratic candidate for vice president Tim Kaine introduced her to the stage, commending her character, her loyalty and her compassion. He reminded the crowd – to a huge cheer – that Clinton won the popular vote. "I'm excited and proud of Hillary Clinton" he said, adding "Nobody loves this country like she does – nobody had to doubt she would respect the result of the election".
In the speech, which was first scheduled for 9.30am ET (2.30pm GMT), then delayed by an hour and finally delivered around 11.30am (4.30pm GMT), Clinton thanked her running mate and said it was giving her "great comfort" to know he'd still be serving the country as Senator of Virginia.
The last part of the speech addressed young people specifically. "Never stop believing that fighting for what's right is worth it," she said. Suggesting the highest of glass ceilings remains intact, Clinton's message to little girls who were looking to her to become the first female president of the US, was: "Never doubt that you are valuable and powerful and deserving of every chance and opportunity in the world to pursue and achieve your own dreams."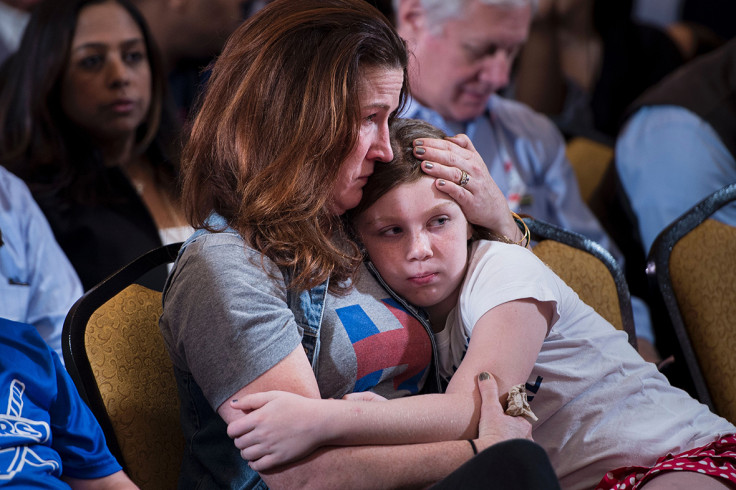 Clinton had already spoken to Trump in the early hours of 9 November. According to Trump's campaign manager Kellyanne Conway, they had "a very gracious exchange".
"As I understand it, Secretary Clinton commended Donald Trump on a hard-fought race and congratulated him for his victory and he told Secretary Clinton she's very smart, very tough, had waged a tremendous campaign," Conway said in an interview with ABC's Good Morning America.
Outgoing President Barack Obama has also reached out to Trump, inviting him to the White House on Thursday 10 November to discuss the presidential transition. The White House statement also said Obama called Trump from his residence in the White House early on Wednesday (9 November) to congratulate him on his victory.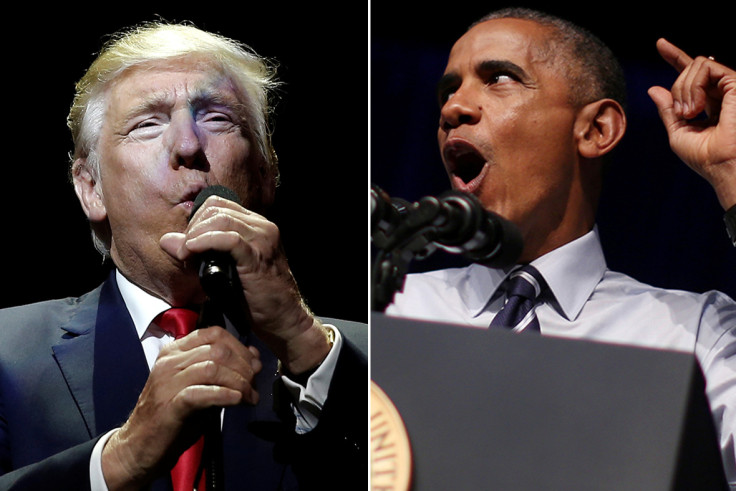 Obama is expected to give a speech at 12.15pm ET (5.15pm GMT) from the Cabinet room. He delivered a special election night message last night via Buzzfeed News in which he invited people to keep on engaging with American democracy and treat each other with respect. "No matter what happens, the sun will rise in the morning and America will still be the greatest nation on Earth," he said.
His message of unity was echoed in Donald Trump's victory speech. Speaking from New York City, Trump vowed to be a president to all Americans. "It is time for us to come together as one united people. It's time," he said.
Paul Ryan, the Republican Speaker of the House, called the election result "the most incredible political feat I've seen in my lifetime". Speaking to the press on 9 November, he mentioned the alienation Americans felt, that, he said, Donald Trump heard, "connecting with people in a way that no one else did".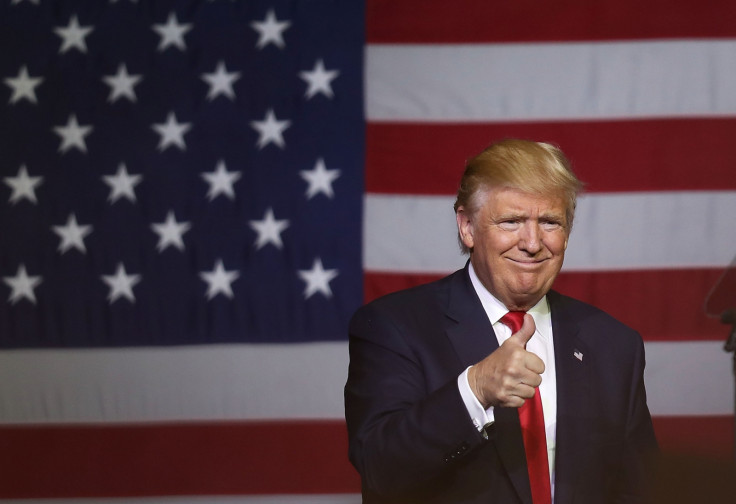 He then congratulated the rest of Trump's team, starting from vice-president-elect Michael Pence, whom he described as a "friend" and as a "good man", and talked about working together to make America great and a more perfect union.
With still a few state results to be declared, Trump has won at least 279 electoral colleges vote to Clinton's 228, which includes Minnesota. In terms of popular vote, Clinton leads by around 185,000 votes, with a majority of 47.7% to Trump's 47.5% at the time of writing.