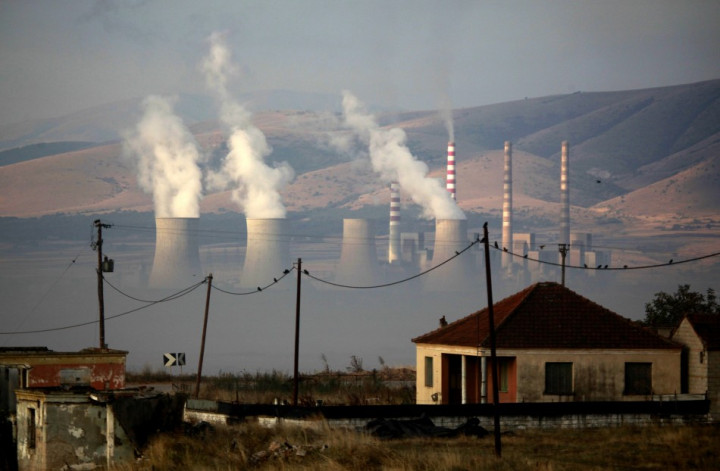 US President Barack Obama is set to unveil plans described by him as the "biggest, most important step we have ever taken" to fight climate change.
The Clean Power Plan is the final version of regulations crafted by the Environmental Protection Agency that is intended to cut greenhouse gas emissions from the country's electric power sector on a state-by-state basis.
It targets cutting emissions from power plants by 32% by the year 2030 compared with 2005 levels.
The proposals include an incentive programme for states to adopt renewable energy sources such as wind and solar power.
However, the ambitious plans are likely to face legal challenges from several states and the energy industry.
Climate scientists hold a near-unanimous consensus that the recent global warming trend is caused by increased concentrations of greenhouse gases in the atmosphere, driven mainly by human activity.
'All pain, no gain'
"Climate change is not a problem for another generation, not anymore," Obama said in a video released by the White House.
"My administration will release the final version of America's Clean Power Plan, the biggest, most important step we have ever taken to combat climate change."
"Power plants are the single biggest source of harmful carbon pollution that contributes to climate change," the US president continued.
"Until now, there have been no federal limits to the amount of carbon pollution plants dump in the air."
But critics say complying with the new rules will cost industries billions of dollars, raise electricity prices and hurt the US economy.
Coal power supplied 39% of US electricity in 2014, compared to 27% from natural gas, 19% from nuclear power plants and 7% from renewable sources excluding hydroelectric plants.
Luke Popovich, vice president of communications for the National Mining Association, told CNN that the proposals were "all pain and no gain".
"That's why state leaders across the country are coming to the same conclusion – that we should not sacrifice our power system to an unworkable plan built on a faulty interpretation of the law," he said.