The outgoing President Barack Obama and First Lady Michelle Obama no doubt had some final words of advice for Donald and Melania Trump who joined them for tea at The White House ahead of this afternoon's inauguration.
Welcoming the couple into what will be their home for the next four years, Obama shook Trump's hand as he approached the front entrance of the White House.
"Mr. President-elect, how are you? Good to see. Congratulations," he said.
Greeting Melania with a warm embrace and a kiss he said: "So nice to see you. How are you?"
Wearing a baby blue Ralph Lauren cashmere dress, Melania presented them with a blue Tiffany box wrapped in a white bow, a parting gift for the popular President and much-loved First Lady as they prepared to leave The White House for good.
Wearing a burgundy dress with a black belt and her hair tied elegantly in a neat bun, Michelle appeared unable to hide her emotions, looking downcast as she handed over the keys of The White House to its new residents.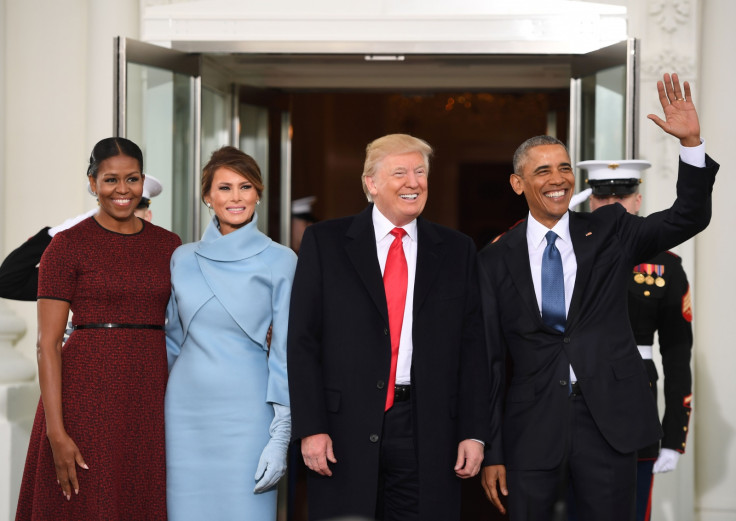 Vice President Joe Biden and his wife Jill and Vice President-elect Mike Pence and his wife Karen also joined the reception and later the group posed for an historic photo.
In addition to the presidential families, the White House reported that Senator Roy Blunt, Chairman of Joint Congressional Committee on Inaugural Ceremonies, Sen. Mitch McConnell, the Senate Majority Leader, his spouse, Elaine Chao, Trump's nominee for cabinet secretary, Chuck Schumer, the Senate Democrat Leader, Paul Ryan, Speaker of the House, Kevin McCarthy, the House Majority Leader and Nancy Pelosi, the House Democrat Leader also attended the reception at the White House .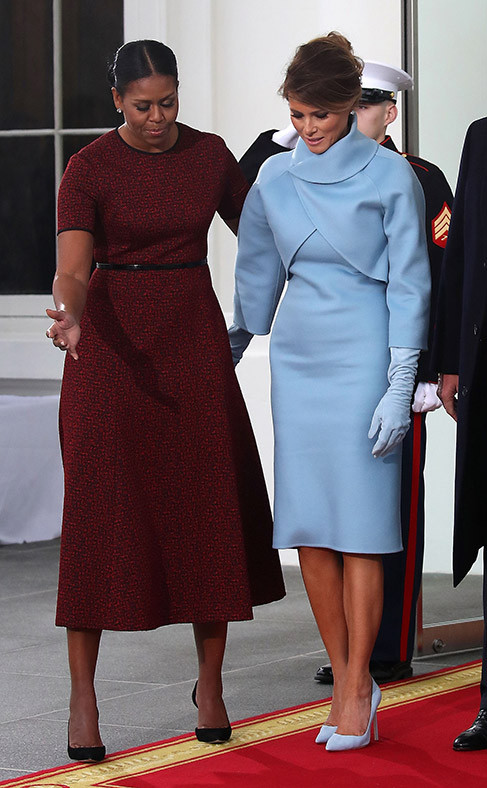 The Obamas and Trumps exited the White House travelling to the Capitol together in the presidential car for Trump's swearing-in ceremony, Mail Online reports.
After the ceremony the Obamas will begin a family holiday with friends in the secluded Coachella Valley, leaving the new President and First Lady to celebrate at the inaugural ball.