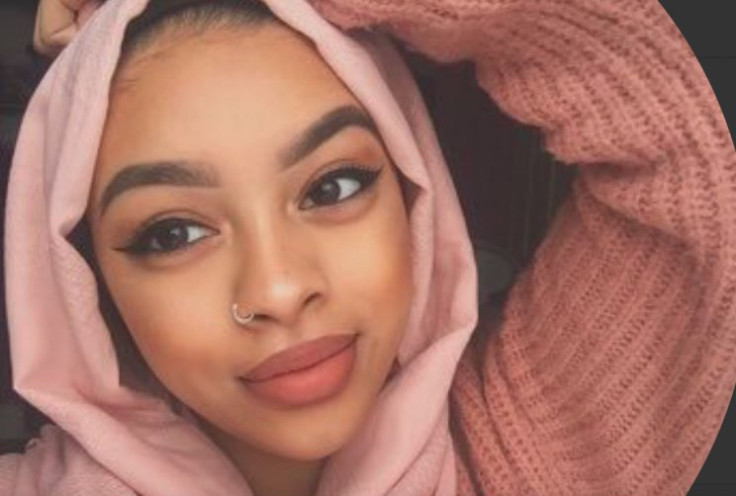 A "wicked and obsessed" builder kidnapped, raped and cut the throats of two women before putting one of their bodies in a padlocked freezer, a court has heard.
Mujahid Arshid, 33, and his employee Vincent Tappu, 28, allegedly kidnapped his niece Celine Dookhran, 20, and another victim on 19 July last year. Both men deny the charges against them.
Crispin Aylett QC, opening the case today (17 January) at the Old Bailey, told jurors the evidence was "simply horrific", adding "you will have to steel yourselves for what is to come".
The court heard the pair kidnapped the women and put them in the boot of a car and took them to a £1.5m six-bedroom house in Kingston, south west London, that Arshid was converting into flats.
The prosecution said Arshid had become "obsessed" with Dookhran and her friend. Dookhran worked at Barclay's bank in Sutton, and was in a sexual relationship with her boyfriend, a Libyan Muslim.
Dookhran's parents, who were Indian Muslims, disapproved of the relationship and wanted to bring it to an end.
The night before the murder Dookhran and her boyfriend were pressured by her family to break up, to which they agreed.
Aylett continued: "And although they agreed to stop seeing each other, no one could have been sure that they meant to keep their word, and it may well be that they didn't. Would she fall into line or might she run away? The defendant put his plan into action."
Padlocked freezer
He said Arshid had planned the murders for weeks. The builder intended to rape both women and dispose of their bodies by putting them in acid, or in a freezer.
Aylett said the "uncertainty surrounding Celine's position" after the family meeting gave him the opportunity to act the following morning.
Arshid enlisted the help of Tappu, of Acton, west London, who worked for him on a part-time basis, the jury heard.
Tappu drove to a side street close to where Dookhran and her friend lived. The pair broke into their room wearing balaclavas and gloves, armed with a Taser and a lock knife.
They kidnapped the women, stuffing socks in their mouths and wrapping them in dustsheets, before putting them in the boot of their car. Arshid also took their clothes and phones to create the impression that Dookhran had ran away.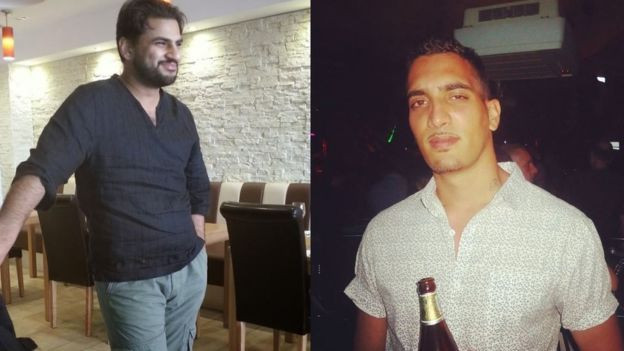 The builder also grabbed large quantities of Dookhran's underwear, which was "consistent with his sexual fascination" with her, the jury was told.
The women were driven to a the property in Kingston, and during this journey Tappu ended his alleged involvement in the unfolding tragedy.
Arshid had been given a set of keys to the house by its wealthy owner. The builder's job was to turn them into two flats.
The prosecution said Arshid tied the women to pipes in a utility room. He then took the second woman, who is in her 20s and cannot be named for legal reasons, upstairs and raped her before doing the same to Dookhran.
Folkestone hotel room
Aylett added: "In the bathroom of that house, he cut Celine's throat, most likely with the lock knife.
"With her mouth still stuffed with a sock, Celine died from the combined effect of the restriction of her airwaves and the blood that she lost."
The builder put her body in a deep freezer with a padlock he had installed two days earlier.
He also cut the second woman's throat, but she managed to escape by persuading the builder they could be together. She was taken to hospital and alerted the police.
The builder fled to Folkestone, Kent, but was arrested by officers that same night in his hotel room.
Arshid, of no fixed address, denies murder, attempted murder, two counts of kidnap, two counts of rape, two counts of conspiracy to falsely imprison another, possessing a firearm [Taser] with intent.
He also denies one count of sexual assault, and one count of assault by penetration, involving the second woman between November 2008 and November 2010.
Tappu denies two counts of kidnap, two counts of conspiracy to falsely imprison another, and one count of possessing a firearm with intent.
The trial continues.