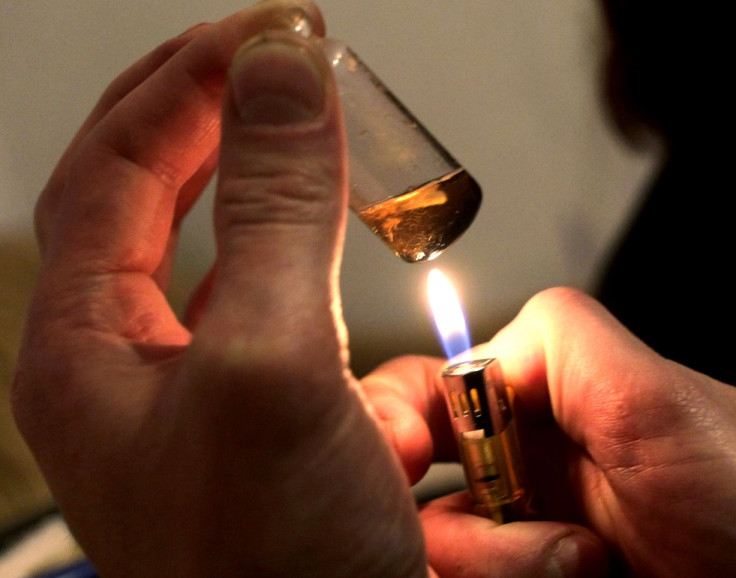 Police in Ohio are warning against a possible new drug trend after a user's arm was "eaten away" when he injected heroin laced with a powder used to change colour of flower petals.
Officers in the town of Alliance are warning other forces about a potential "very, very disturbing" trend after arresting a 25-year-old man with severe skin pealing and black marks on his arm.
The suspect said his injuries were a result of injecting heroin mixed with Rizzy – a powder believed to be used by some florists to dye rose petals.
A description on the company's website reads: "Rizzy powder is a flower centrepiece maker. For white flower centrepiece, add 1/2 teaspoon to water in vase. Cut the end off of a flower so that it has a fresh surface. Allow several hours for Rizzy to be incorporated into the petals of the flower."
It adds: "Toxic. Do not ingest. Keep out of reach of children. Call doctor immediately if ingested."
Discussing fears the trend could catch on, Alliance Police sergeant Michael Yarian told WEWS: "Now we got skin dying. It's so new that we're not even sure what all the dangers are yet."
"It seems like every week, or once a month, there's something new."
Police also released images to local media – which were blurred for being too graphic – as a warning to other agencies.
It added in a statement: "Alliance arrested an individual yesterday who said that the heroin he was buying in Canton was being cut with a powder called Rizzy which is used by florist to dye rose peddles[sic]. It is relatively inexpensive, this the appeal to dealers...the offender said that the Rizzy is eating away his skin. The officers thankfully were wearing gloves."
Lynn Forbes, a Canton area florist, said neither she or any other local florists had heard of Rizzy powder, adding fears that users or dealers may wrongfully target shops in search of it.