OCD Tycoon Robert Ekaireb Murdered Pregnant Wife in Exclusive Hampstead Apartment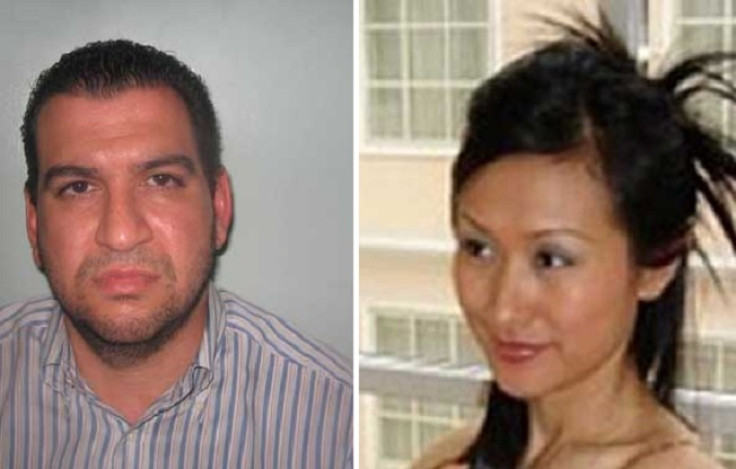 A multi-millionaire property tycoon has been jailed for life for murdering his wife and then erasing all trace of her.
Housing and jewellery entrepreneur Robert Ekaireb, 38, killed his Chinese wife Li Hua Cao, 27, during a row between the couple in October 2006.
Ekaireb, who has obsessive compulsive disorder, then cleaned the exclusive flat they lived in Hampstead, London, so thoroughly that police never found any sign of Cao inside.
At the Old Bailey in London Ekaireb was sentenced to life in jail for killing the former nightclub dancer, despite the absence of a body. He had pleaded innocent.
The jury heard that before she died Cao, who was four months pregnant, had been seeking to end the marriage to Ekaireb, who came from Hendon in north London.
The businessman worth an estimated £68m was violent and controlling toward her and had booked a lie detector test for her to take, shortly before her death. Paranoid Ekaireb suspected she was working as a dancer behind his back, after the pair had met in at a lap dancing bar in Dublin in 2006.
He accused her of infidelity during their marriage and hired a private investigator to tail her, while cheating on her with a woman who lived in the same plush block of flats in Mount Vernon, north west London.
Police also found notebooks full of incoherent scribbling by Ekaireb which provided a hint of his unhinged behaviour toward his wife.
Two months before her death, he attacked Cao after they had been gone for dinner, causing her to flee from him in to an off-license in Finchley, where police found her with scratches on both her arms. A flick knife was found on Ekaireb which he was later convicted for.
After her death, the police investigation stretched as far as Japan and China without any trace of Cao being found. Relatives travelled to London from China to aid police enquiries.
Speaking after Ekaireb was convicted, chief prosecutor Baljit Ubhey said the lack of evidence made the case difficult. "There are significant challenges with cases where the prosecution must prove a murder in the absence of a victim's body, but following extensive proof-of-life inquiries - which included work in Ireland, China, Japan and Europe - no evidence was found to indicate that she was alive after that date."
© Copyright IBTimes 2023. All rights reserved.