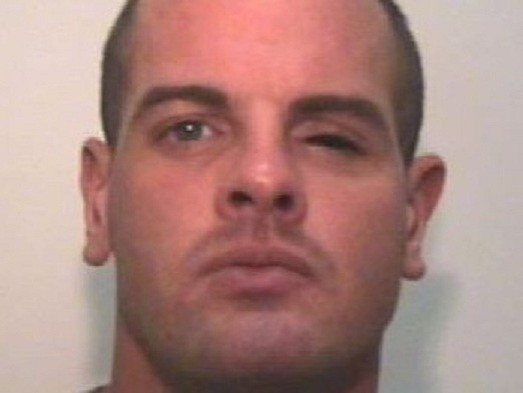 Two women police officers have died in a shooting in Manchester answering a routine call.
Police said the two officers were unarmed and were responding to a "routine incident" following reports of shots being fired in Hattersley, Greater Manchester
One was reported dead at the scene and the second died later. Reports that the officers were shot during the arrest of fugitive Dale Cregan were later dismissed.
Cregan handed himself in at a police station following the shooting and was arrested on suspicion of murdering a police officer and a number of other murder charges.
Cregan, 29, was wanted in connection with the gun-and-grenade killing of David Short, 46, at his home in nearby Clayton on 10 August.
Manchester Evening News reported that local residents heard "around 13 shots".
Colleagues were seen running away in tears after the unarmed officers were shot at in Tameside, Greater Manchester.
It is understood a grenade was also used in the incident.
Assistant Chief Constable Garry Shewan said: "This is a heartbreaking time for the officers' families and colleagues.
"This is a tragic day for the whole force and we are piecing together exactly what happened.
Following news of the second officer being killed, Shewan added: "A long and dark shadow has been cast across Greater Manchester".
Ian Hanson, chairman of the Greater Manchester Police Federation, said it was a "tragic and developing situation".
Cregan is also wanted in connection with the death of Short's son, Mark, who was killed in a shooting at the Cotton Tree pub in Droylsden on 25 May.
Greater Manchester Police had put up a £50,000 reward for any information which resulted in the arrest of Cregan.
Four men have been charged in connection with the murder of Short and are due to enter pleas at Manchester crown court in November.
Pictures released by police show Mr Cregan with a fake onyx eye - although he is believed to have several normal-looking eyes in different colours.
He apparently told friends he lost his eye after being hit with a knuckle duster during a fight with police in Thailand.
A £50,000 reward was offered for information leading to the arrest of Cregan, who police wanted to speak to about the murders of David Short, 46, and his son Mark, 23.
David Short was killed at his home in Folkestone Road East, Clayton, on August 10, while Mark was gunned down at the Cotton Tree pub in Droylsden on May 25.
A gunman walked into the pub and fired shots which injured three other men.