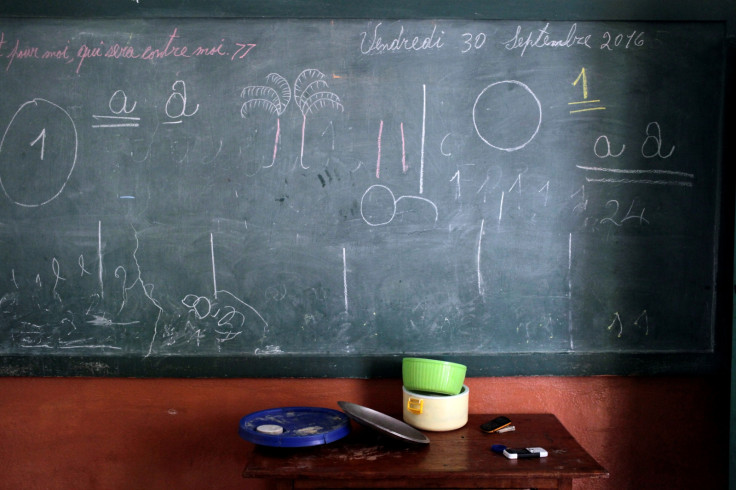 A school warden has been sacked after reports on Friday (31 March) claimed that at least 70 girls of a residential school in the Indian state of Uttar Pradesh were stripped naked by her for "menstrual blood check". An investigation into the matter has been launched.
In a complaint, the parents of the girls alleged that Surekha Tomar, the principal-cum-warden of Kasturba Gandhi Girls Residential School, after finding blood on a bathroom door forced their daughters to strip to check which of the girls' was menstruating.
They added in the complaint that the warden also threatened the students of terrible penalty if they refuse to comply with her order.
One of the students said, "There was some blood on the bathroom door. Ma'am wanted to investigate. She asked us to strip. She wanted to check if one of us had started our period.
"She told two of our schoolmates to check and said if you don't tell us I will beat you. She said if you don't have shame I don't either."
The incident happened on Thursday (30 March). Initially, Tomar defended her action saying that after finding blood on the bathroom door she thought one of the students have started bleeding for the first time.
"I thought a 10-year-old might feel scared or ashamed to tell me if they had started their period so I wanted to find out. I am like their guardian. If I ask them something like this or check them, I have not committed a crime," she was quoted as saying by the BBC.
However, later she denied the whole incident, calling it a conspiracy by her fellow colleagues, who wanted her to lose her job.
Uttar Pradesh's Power Minister Shrikant Sharma has condemned the entire episode and said probe has been initiated to find out the truth.