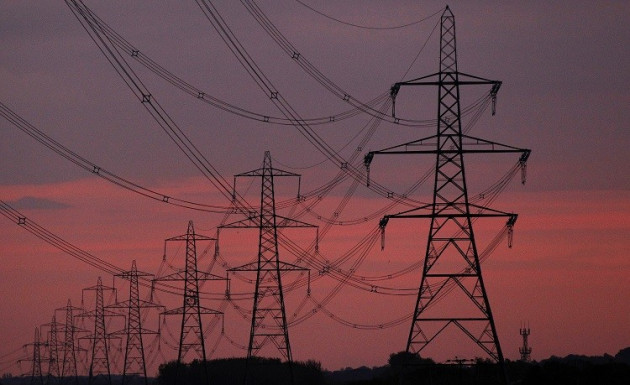 Britain's energy regulator, Ofgem has rejected pricing plans from five of the six companies that own and operate Britain's local electricity network and has instead imposed a new set of price controls in a bid to cut distribution costs for customers.
According to a statement by Ofgem, the firms' plans "did not sufficiently demonstrate value for consumers".
Western Power Distribution (WPD), one of the big six, was the only company that has achieved eligibility to have its price controls agreed early. This will lead to an estimated 11.6% decrease in distribution costs for nearly 8 million WPD customers.
"We understand that energy costs are a big concern for consumers and we set a high target for demonstrating value for money," said Hannah Nixon, senior partner for distribution.
"We are pleased that nearly all companies have pledged to cut bills, but we feel that most companies can go further in cutting their costs and expect to see further improvements when they resubmit their plans in March.
"Western Power Distribution responded well to Ofgem's challenge to demonstrate good value and drive improvements for consumers while reducing the distribution part of their bill.
"I'm very pleased that our new approach to price controls, "Revenue=Incentives+ Innovation+Outputs" [dubbed RIIO], has produced a sea change in how companies approach price controls, with all companies producing a very high standard of business plan that have customers at their heart. WPD was particularly impressive and clearly demonstrated it delivered for consumers on all areas and this is the reason it is eligible for fast-tracking."
Price Hikes and Bonus Pledges
The Big Six account for 99% of the UK's energy sector.
While Npower said it will raise household charges for electricity and gas by 9.3% and 11.1% respectively, Centrica said it will raise its household chargesfor electricity and gas by an average of 9.2% from November.
Meanwhile, its subsidiary British Gas said its electricity and gas prices will rise by 10.4% and 8.4% respectively, from 23 November.
SSE also announced it will raise its charges for electricity and gas by an average of 8.2%.
However, Ofgem data has revealed that wholesale energy prices have only risen by 1.7% despite the big six energy companies in Britain blaming this for hiking up household bills by 11.1%.
WPD and Price Controls
Ofgem said the remaining companies would now submit their revised plans in March.
WPD's business plans, which cover the period from 1 April 2015 to 31 March 2023, include around £7bn (€8.4bn, $11.3bn) of total expenditure of which around £3bn is to upgrade and maintain WPD's network.
The distribution element of the electricity bill, which accounts for 19% of the average annual electricity bill, would be reduced for its customers by an average of 11.6% or around £11.30 in 2012 to 2013 prices, said Ofgem.
"Companies responded positively to Ofgem's call to deliver investment efficiently, driven in part by the potential to be fast-tracked, with over £2bn in cost reductions since their initial forecasts in 2012," said the regulator in its statement.
"It is estimated that during the price control total expenditure will be £27bn across all companies, of which around £13bn is for network investment specifically."