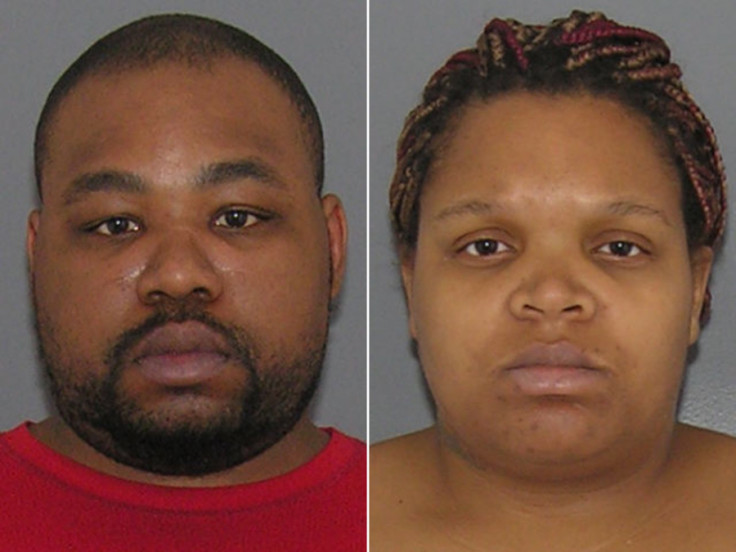 Glen Bates was sentenced to death today (17 October) for the aggravated murder of his two-year-old daughter. A Cincinatti jury convicted the 34-year-old on multiple charges in Glenara Bates' death. Judge Megan Shanahan recommended that Bates should be executed for the murder of his daughter. Prosecutors said Glenara had head trauma, belt and bite marks, broken ribs and missing teeth.
The toddler was pronounced dead in March 2015 when her mother Andrea brought her to hospital. The pathologist reported that Glenara had bruises, scars, burns and open sores when she was examined. According to the Hamilton County Coroner's Office, the child died of blunt-force injury and starvation.
At Bates' trial, Glenara's 10-year-old sister testified that the toddler's father held the Glenara by the legs and swung her at the wall the night before her death, said a FOX 19/WXIX report.
Andrea Bailey pleaded not guilty and has a plea hearing on Tuesday (18 October). Her other six children are in the custody of relatives or family services, said authorities.
The child weighed 13lbs when she died, and the average 2-year-old should weigh more than 20 pounds, according to ABC News.
"This man is a murderer who needs to pay for what he did to this innocent baby," Hamilton County Prosecutor Joe Deters said in a statement. "My heart breaks for this little girl. She died in one of the most horrific ways imaginable."
The defence attorney requested life in prison for Bates so he could be a father to his son and said he would appeal Monday's decision and has 30 days to file. Bates has reportedly rejected a plea agreement that would have saved his life.
In September, a jury found Bates guilty of aggravated murder in the 2015 beating and death due to starvation of Glenara Bates and recommended the Death Row. Ohio is set to resume executions in 2017 with a new three-drug combination.