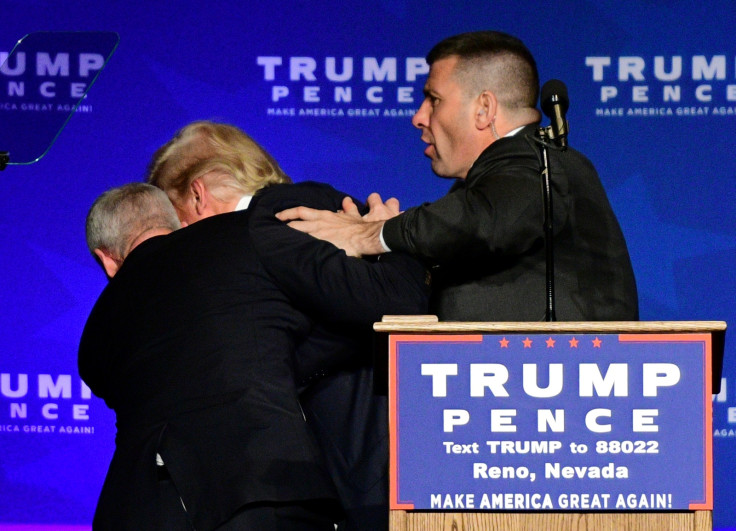 A Ohio man faces five years in prison if he's convicted of making threats against president-elect Donald Trump on Twitter.
Zachary Benson, 24, was charged on 17 November for tweeting an explicit threat to assassinate Trump in the aftermath of the election result, NBC News reported.
Benson's Twitter account has since been deleted, but the Secret Service reproduced the tweet in the affidavit, along with other posts that threatened violence over the election results.
One of these read: "Diplomacy. F*****g fools. I hate you all. I want to bomb every one of your voting booths and your general areas."
The death-threat tweet read: "My life goal is to assassinate Trump. Don't care if I serve infinite sentences. That man deserves to decease [sic] existing."
According to the affidavit, the tweet was sent in the early morning of 9 November, after it became clear Donald Trump won the election. The investigators said that Benson deleted the tweets later in the day, realising he had gone "too far", but by then the Secret Services had already been alerted.
Benson reportedly admitted posting the threats after having drinks and food at a local restaurant, but that he "never had any intentions behind any of the posts." The follow-up court date is yet to be decided.
In July, 21-year-old British man Michael Sanford was charged for attempting to steal a police officer's gun at a rally in Las Vegas with the intention of killing Trump, who was then the presumptive Republican nominee. He pleaded not guilty to the charges. "Michael is an autistic man who would not have foreseen the consequences of his actions," his mother said in a statement.