Ohio mother who posed with 20,000 bees on baby bump suffers stillbirth
"Finding out your baby died is unfathomable," Emily Mueller wrote on her Facebook page.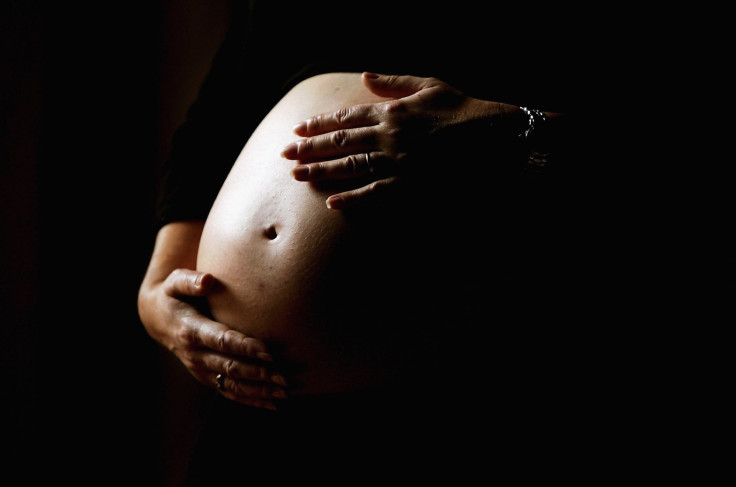 An Ohio woman who posed with 20,000 bees on her baby bump has suffered a stillbirth. Emily Mueller made headlines in September when her maternity shoot pictures went viral.
The mother of three children – Cadyn, 10, Madelynn, 3, and Westyn, 1 – on Monday (13 November) in a Facebook post wrote about her late son, Emersyn Jacob.
She wrote: "Yesterday evening we had to hand over our precious child and say goodbye to his physical body forever. Our baby has died. Our baby will never come home with us. This wonderful rainbow baby we were blessed with has now become a storm in our lives."
"Finding out your baby died is unfathomable. Learning you have to be induced and deliver your deceased child is way beyond that. My heart instantly ached for any woman that has told me she had a stillborn," Mueller added.
Describing how the mishap happened, the woman wrote that she was preparing for an upcoming event last Thursday and didn't notice her baby's lack of movement. "By evening I began to realise I had not felt the baby move much and had contractions that felt different than any I have had before.
"I just told myself he was sleeping but as the time passed, I felt uneasy about it."
After that, she and her husband then decided to check with the doctor but sadly they were informed that her son had died just days before the due date.
However, it is not clear whether her photoshoot with the bees had anything to do with her child's death.
"I truly thought we would be sent home with a smile, telling us to just wait for the arrival of our sweet Emersyn," Mueller wrote, who lost her baby just six days before the due date.
Earlier in September, Mueller, a beekeeper and the owner of Mueller Honey Bee and Rescue, posed for the unique photo shoot involving thousands of bees.
"I've never responded poorly to stings, so I felt comfortable doing this. Everyone I asked said there's no research to show how a bee sting affects a fetus," she said at that time.
"It was absolutely amazing to connect with nature in that way and to have the bees directly on my womb was so spiritual."
Media reports said that the woman first got into beekeeping business as a way to cope with suffering several miscarriages.
"Bees represent the beginning of new life and after my second miscarriage; I needed a new release. I connected with the bees and it helped take my mind off of other hardships that were surrounding me at the time, some people do yoga... I do bees," she had told PEOPLE in early September.