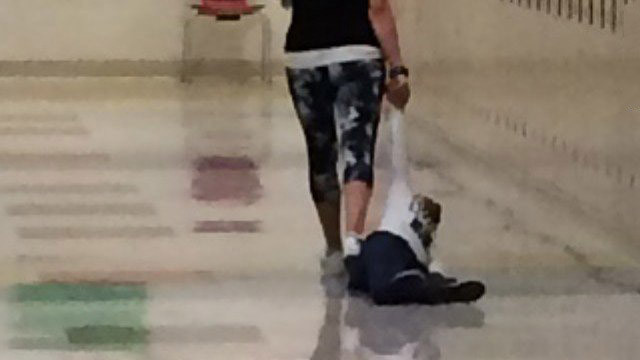 A teacher at a school in Ohio was reportedly fired after a picture was released showing her dragging a young student by the arm along a corridor.
The picture, taken by another teacher who witnessed the incident, prompted Youngstown City School District to remove the teacher.
The teacher had been employed by Alta Head Start, a non-profit programme serving 845 children below the age of five, according to WKBN.
Joe Shorokey, CEO of Alta Care Group, which organises Alta Head Start, said in a statement to WTVR that the individual involved "does not reflect the values of the dedicated and skilled professionals at Alta Head Start".
"These fine teachers and aides should not be unfairly portrayed as anything less because of the person who was terminated," he continued.
The incident has also been reported to the Mahoning County Children's Services. Shorokey added that they had apologised to parents and the community as a whole for the incident and "took action immediately".