They called it the "trial of the century": On 3 October 1995, African-American icon OJ Simpson was acquitted of killing his ex-wife Nicole Brown Simpson and her friend Ron Goldman in Los Angeles.
It was the climax to an 11 month trial that fixated the world and brought the US's racial divide into stark relief.
But it was not to be the last time the charismatic football star stepped into a court room as a defendant.
He was sued two years later by the families of the deceased and found "responsible" by a judge for their murders.
He paid out $33.5m (£26m) dollars in damages as a result of the civil trial.
Then, in October 2008, he found himself back in criminal court.
This time he was accused of leading an armed robbery in Vegas hotel room in a bid to retrieve sports memorabilia he believed he owned.
This time the jury found him guilty.
Simpson was 61-years-old when a judge sentenced him to nine to 33 years in prison. Now 70, his minimum term has expired and today (20 July) he will learn if he can walk free on 1 October.
Where can I watch the OJ Simpson parole hearing?
The parole hearing which is being held in will be streamed live on CBS News. For TV viewers it will be broadcast on ESPN, CNN Headline News, FOX News and NBC News Special Report.
When can I watch the OJ Simpson parole hearing?
The hearing begins at 1pm Eastern Time (6pm BST). Simpson will appear in front of the Nevada Parole Board in Carson City via videoconference from the Lovelock Correctional Center in Lovelock, Nevada.
Will OJ Simpson get parole today?
Experts believe that Simpson will be granted parole and walk free later this year. He will sit in front of the same four commissioners that heard his 2013 hearing, where he was granted parole on lesser charges relating to the armed robbery, including burglary.
"My crime was trying to retrieve for my family my own property," Simpson told the officials before apologising.
"Make no mistake, I would give it all back to get these last five years back," he added.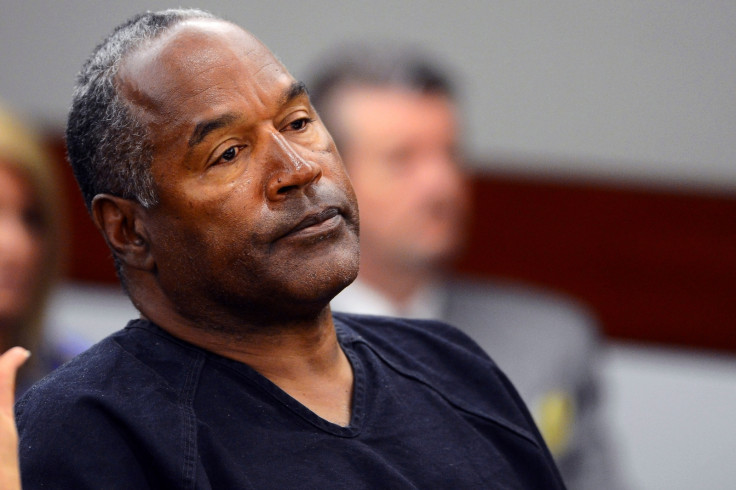 Simpson is expected to reiterate that he has kept a promise to stay out of trouble and refer to his gym coaching work in the prison where he also counsels other inmates.
"I guess, my age, guys come to me," he said four years ago.
He was convicted in 2008 after enlisting some men he barely knew, including two armed with guns, to retrieve from two sports memorabilia sellers some items that Simpson said were stolen from him a decade earlier.
The prosecutor David Roger later said that Simpson took a gamble when he rejected an offer to avoid trial by pleading guilty to a felony that could have gotten him 2½ years in prison.
"He thought he was invincible, and he rolled the dice," Roger said.