Former con Jeremy Meeks has some words of wisdom for current inmate OJ Simpson, who could be released from prison later in 2017.
Disgraced former NFL star Simpson was sentenced to 33 years following an armed robbery in 2008 and will attend court on 20 July for a parole hearing after serving nine years. If granted parole, Simpson, 70, could be made a free man on 1 October.
Meeks, who was released from jail in 2016 following two years, fully supports Simpson's rehabilitation back into public life and remains hopeful regarding the outcome of the parole hearing.
When TMZ caught up with the former convict-turned-model on 17 July, Meeks said of Simpson's possible release: "I hope so," before advising the Naked Gun star to "stay out of trouble".
So far, Meeks, 33, has practiced what he preaches after turning his life around since rising to fame in 2014. The Washington native became a viral sensation thanks to a mugshot that earned him the nicknames "hot mugshot guy" and "prison bae".
At the time, Meeks was wanted on charges of being a felon in possession of a firearm and grand theft relating to gang activity, but was soon apprehended and sent to Mendota Federal Correctional Institution. Upon his release, Meeks used his handsome looks to his advantage and managed to forge a career as a model, which has taken him as far as New York Fashion Week.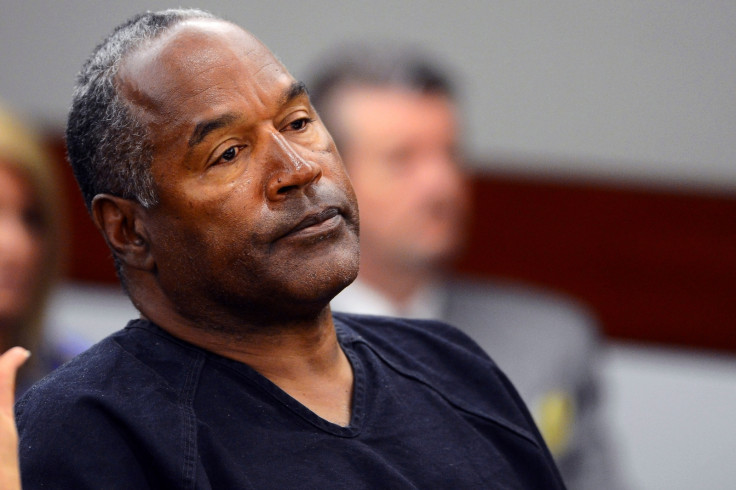 Opening up about his childhood struggles, Meeks told Man About Town in April: "I heard all my life, you're so handsome, you have the most beautiful eyes, and I heard it a hundred times a day. To where I would not even pay no mind to it. It didn't fix it then. I still had a father in prison doing life. I still had a heroin addict mother and me and my brother and sisters struggling through life's tribulations. I didn't think of it as, 'Oh, I'm pretty so that's a tool'. I knew that I was a tool to release my anger, and I fought a lot as a kid."
When offering Simpson the words of encouragement, Meeks was leaving Madeo restaurant in West Hollywood with his new girlfriend Chloe Green. Pressed on the status of his romance with the Topshop heiress, Meeks admitted their relationship was getting "serious".