When Canadian photographer Pete Thorne photographed his grandmother on her 100th birthday, he discovered that older faces can make for powerful portraits. Her 100 years of experience were apparent in her face. "She saw more things than most of us ever could. More joys, more triumphs, more sadnesses, more everything."
He says he decided to start photographing older dogs, as they "are often passed over in favour of younger, cuter puppies in shelters, and elsewhere. Puppies may be cute, but these dogs actually look wise. And cute. They're the kinds of dogs who have comforted you, frustrated you, peed on you, and been your friend through it all."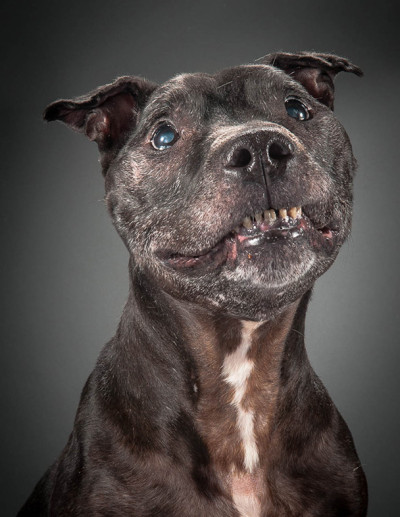 As he started taking portraits for this series, he realised how distinct older dogs' faces are. Their lumps and bumps, grey hair and missing teeth are evidence of both a struggle with old age, but also of a life well lived.
Pete regularly posts updates to his Old Faithful Facebook page, and hopes to produce a coffee table book. He says he has been overwhelmed by the response to his photos. "People from all over the world have reached out. People who had older dogs, people who had recently lost beloved dogs, people who didn't have any dogs at all.
"One message seemed to resonate with everyone," he says. "Despite everything we're told, it turns out that faces, like companionship, get better with age."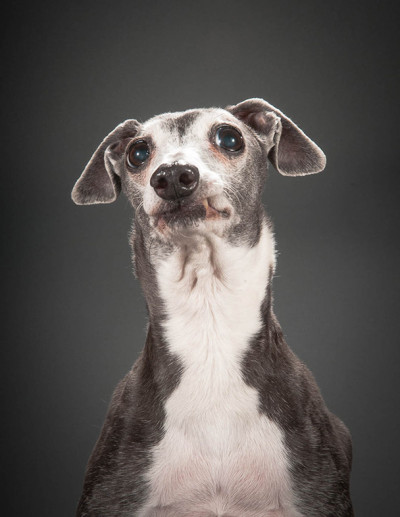 Keep up to date with Pete's Old Faithful project on Facebook, and follow cdn_tuxedo on Instagram to see the latest portraits.