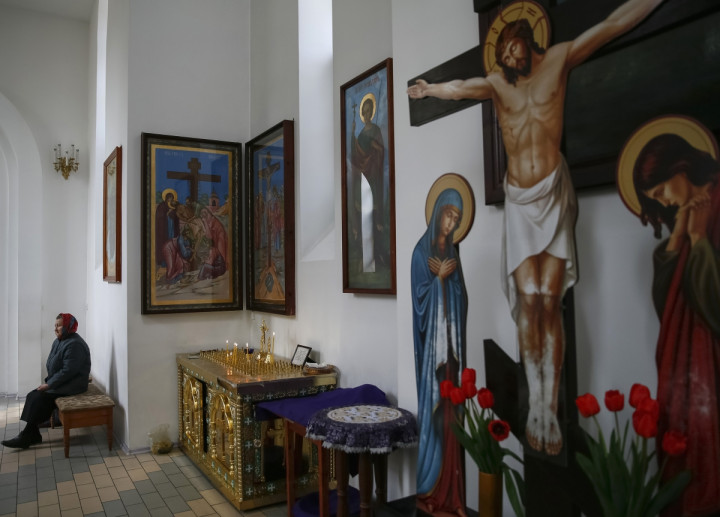 Researchers claim to have stumbled upon one of the oldest Christian amuletswhile looking through a papyri library vault at the John Rylands Research Institute at the University of Manchester.
The 1,500-year-old fragment of Greek papyrus with writing that refers to the biblical Last Supper and "manna from heaven" was probably worn inside a locket or pendant, says Roberta Mazza who found it, reports LiveScience.
The papyrus is a receipt for payment of a grain tax, referring to a tax collector from the village of Tertembuthis, located in the countryside of Hermoupolis, an ancient city in what is now the Egyptian town of el-Ashmunein.
The text on the papyrus is a mix of passages from Psalm 78:23-24 and Matthew 26:28-30, among others.
The passage from the Bible was written on the back of the receipt.
The translated text on the papyrus reads:
"Fear you all who rule over the earth.
Know you nations and peoples that Christ is our God.
For he spoke and they came to being, he commanded and they were created; he put everything under our feet and delivered us from the wish of our enemies.
Our God prepared a sacred table in the desert for the people and gave manna of the new covenant to eat, the Lord's immortal body and the blood of Christ poured for us in remission of sins."
Carbon analysis dates the fragment to between 574 and 660, Mazza said. The papyrus, which Mazza presented at an international conference on papyri at the university's research institute, suggests Christians adopted an ancient Egyptian practice of wearing such charms to ward off danger.
Mazza will submit a paper on the discovery for publication to Zeitschrift für Papyrologie und Epigraphik.