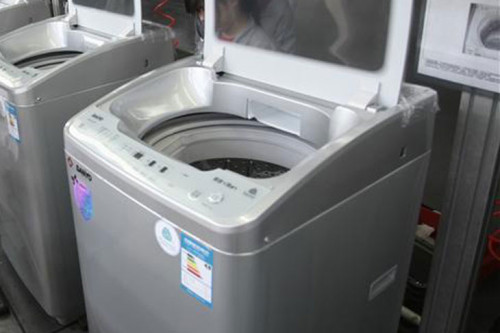 An Australian Romeo was 'greased up' by emergency services after getting struck in a top-loader washing machine in a failed attempt to surpise his girlfriend.
According to the Herald Sun, the unidentified man from Mooroopna in Victoria had climbed into the wahing machine aiming to surprise his other half but instead got firmly wedged.
Police, firefighters, paramedics, Tatura SES and Shepparton Search and Rescue Squad were called.
The man was trapped for 20 minutes before emergency services freed him by greasing him up with olive oil.
"He was very well wedged in there and we were concerned for his health and wellbeing,'' said Sgt Michelle De Araugo
''It was just a game gone wrong. It would be fair to say the gentleman was very embarrassed.''
Earlier in January an 11-year-old girl got stuck in a top-loading washing machine in Utah. Following failed attempt to get her out using peanut butter, butter and ice, emergency services were called.
She was trapped for 90 minutes.
In July 2013, a woman in Oklahoma had to call emergency services when she got stuck in a recycling bin trying to retrieve a dropped bracelet.