Olympic boxer Hassan Saada arrested on suspicion of sexual assault against two women at Rio 2016
Boxer due to fight on 6 August will be held in jail for 15 days as police conduct attempted rape investigation.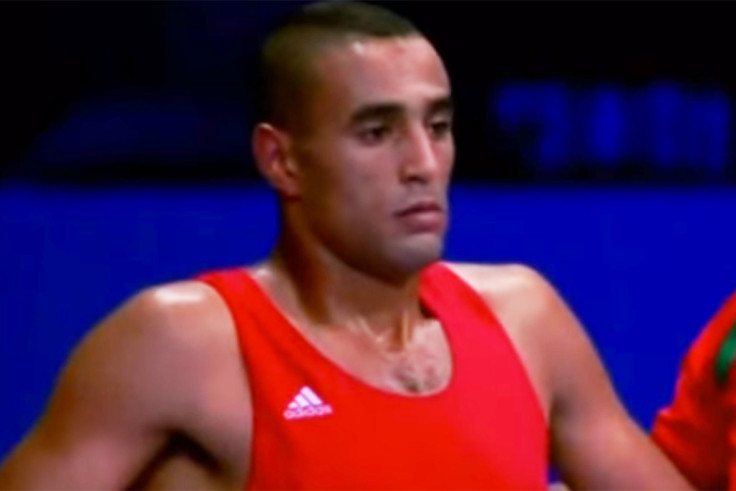 A Moroccan boxer who was due to compete at the Rio 2016 Olympics has been arrested on suspicion of sexually assaulting two women who worked at the Olympic village. Police say they arrested boxer Hassan Saada, 22, on 3 August.
In a statement, police added Saada will be jailed for a period of 15 days while they conduct an attempted rape investigation. The light heavyweight boxer was due to fight Mehmet Nadir of Turkey in the preliminary rounds on 6 August.
According to Brazilian media, Saada is accused of pushing one of the women against a wall and squeezing her thighs while attempting to kiss her. He is also accused of grabbing the breast of the second woman while making obscene gestures with his hands. Both the women are reported to be cleaners working in the Olympic village.
Judge Nunes Saly told Brazilian newspaper O Globo: "It has been necessary to arrest Hassan Saada to investigate the allegations against him. If he was at liberty there would be a risk that he could interfere with witnesses. And there is a risk that Hassan Saada could reoffend." Saly added she has contacted the Moroccan Ambassador about the allegations.
A description about Saada on the International Boxing Association's (IAB) website described the 22-year old as newcomer to the international scene who has "consistently excelled at Youth level in Morocco, and is one of the biggest success stories from the Chaouia B Boxing Club."
"Big things are expected from the 21-year-old in the future, but after his bronze at the AFBC African Confederation Boxing Championships, the future may be now."
The Rio 2016 Olympics opening ceremony is due to take place at Rio de Janeiro's Maracana stadium on 5 August. The 31st summer Olympics will be the first time the event has been held in South America.
© Copyright IBTimes 2023. All rights reserved.