Four Irish siblings caught up in the violence in Cairo are being held by Egyptian authorities, say their family.
Omaima Halawa, her two sisters Fatima and Somaia, as well as their younger brother Ibrihim, were among the hundreds of people cleared out of the al-Fateh mosque when security forces stormed the building.
They were forced to seek sanctuary in the mosque after violent clashes between supporters of ousted president Mohamed Morsi and the security forces killed more than 80 people.
Hundreds of Morsi supporters also fled to the building in the Ramses area of Cairo, pushing furniture against the doors in a vain attempt to stop police from breaking in.
Speaking from the family home in Firhouse, south Dublin, another sister Nasaybi Halawa said her four siblings were being held at one of Cairo's jails.
"The latest we know is that they are in one of the jails in Cairo. But we do not know if they are all together or whether they have been separated - boys and girls," she told Sky News.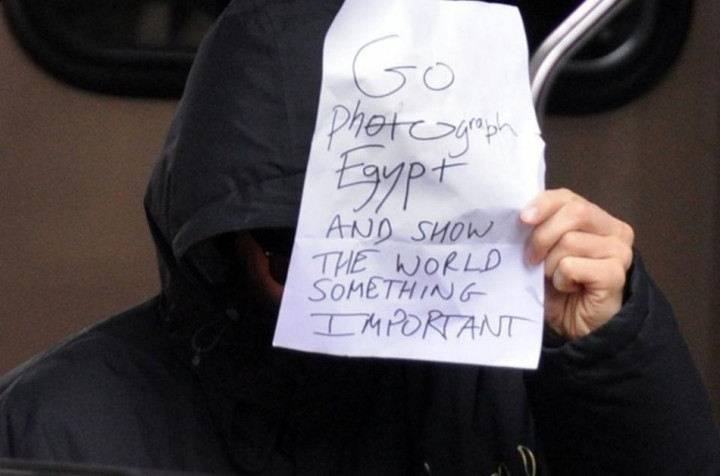 "It is very hard. We just know that they are being held," Halawa said.
"We don't know if they have food supplies or water, whether they have slept or whether or not they will be released.
"We are worried - are they safe, were they beaten or injured while leaving the mosque? We just don't know."
She continued: "They had taken her mobile phone but she managed to borrow one. All the while they [security forces] were harassing her and she was screaming and crying."
The Halawas had travelled to Egypt earlier this summer for a holiday and were joined by their mother a fortnight ago.
Their father is Hussein Halawa, the Imam of the Islamic Cultural Centre in Clonskeagh, Dublin.
Minister of State for Foreign Affairs Joe Costello said the four family members were together in the prison and the Irish ambassador to Egypt Isolde Moylan is trying to arrange to visit them.
"The Irish embassy is endeavouring to do everything that it can do to ensure their safety and also to look at the broader picture and to try and ensure that it can make what impression it can on the broader situation," he said on RTÉ's This Week programme.