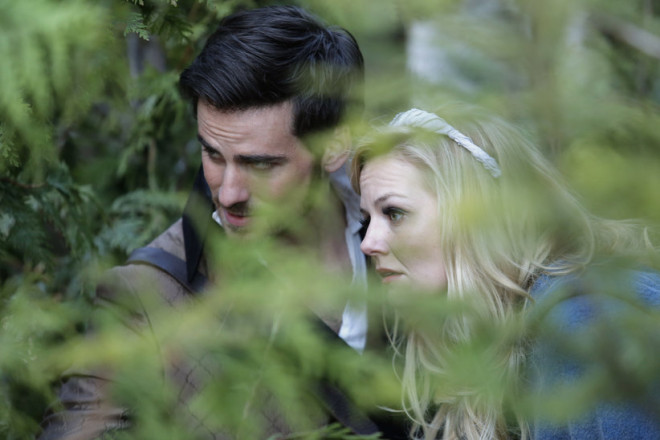 The eagerly-awaited Once Upon a Time Season 3 finale will be airing tonight (May 11).
Click here to view live stream of the episode. (This service is available based on your location and if you qualify you have access to the episode during its air time and can watch live).
The episode can also be viewed online here.
ABC will stream the episode for free on its website, the very next day. You can view by clicking here.
Another option is to download ABC's mobile app for iOS and Android and watch on the go.
The two-hour finale will be split into two parts: The first, titled 'Snow Drifts' will have Mary Margaret and David celebrating their newborn son while Emma and Hook get sucked into Zelena's time travelling portal, reports Latin Times.
The second half, 'There's No Place Like Home,' will follow the saviour and Hook back in time to the Enchanted Forest where they must not do anything to change the past and alter their future.
Check out the finale episodes' preview videos below:
The video gives glimpses of Hook and Emma's adventures in the fairy-tale land of the past. It also seems to suggest that they might run into the people that they know, including Emma's parents, back then, reports sheknows.com.
It remains to be seen whether the duo will be able to get back to Storybrooke without altering their own lives.
When asked about the OUAT final episode and Emma's journey, Executive Producer Edward Kitsis said:
"At the beginning of the year in Neverland, we set up that Emma said to her mom Snow White, 'I still feel like an orphan.' Then we saw that her happiest time in life is a fake memory that Regina gave her, which was New York. She's trying to get back to that with Henry. She's rejecting her life."
"Emma is a character that's looking for home, but because she's never had one, she doesn't know what it is. These two hours are really going to answer that question, which is why it's titled There's No Place Like Home."