ABC's Once Upon a Time returned with a "chilling" season four premiere last Sunday.
The hit fairytale drama not only introduced Frozen's characters in the show, but it also teased an exciting new plot twist: Will Regina successfully re-write a happy ending in the story book?
The second episode is titled White Out and will air this Sunday, 5 October.
The official synopsis reads:
Elsa (Georgina Haig) freezes the Storybrooke exit, trapping everyone inside the town in her attempt to find her sister Anna (Elizabeth Lail). The ice-queen is startled by Emma (Jennifer Morrison) and she accidentally imprisons them both inside an ice cave. Although the dropping temperature has no effect on Elsa, Emma's life is in danger. Will Hook (Colin O'Donoghue) save her in time?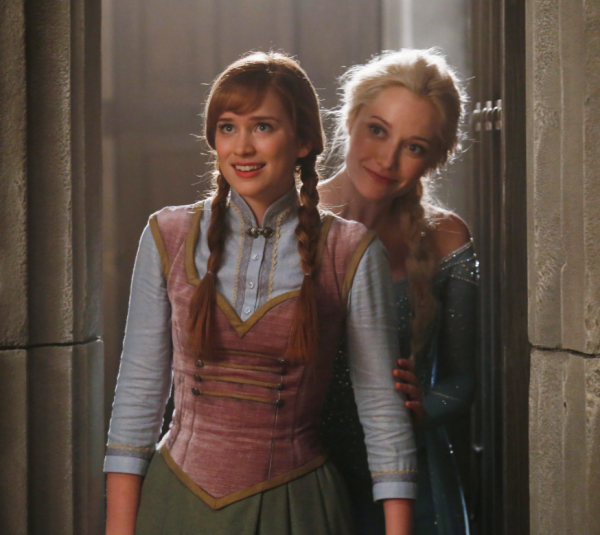 Regina (Lana Parrilla) the evil queen, is depressed over her impending breakup with Robin Hood, and she locks herself away from the town and her son Henry. In the last episode, Regina was seen plotting with her mirror to re-write the story book - as it has never ended happily ever after for the villains.
The episode will also find Mary Margaret/Snow White (Ginnifer Goodwin) in a leadership role. With the townspeople considering Mary their leader, her first leadership task is "trying to re-start a generator and restore the town's electricity after Elsa freezes and damages the power lines."
The tale of Elsa and Anna will continue in flashbacks, as viewers in the premiere episode got a glimpse of the sisters in Arendelle. Anna will make her way to the Enchanted Forest in the upcoming episode. In the Enchanted Forest of the past, "Anna tries to teach a meek David/Prince Charming (Josh Dallas) to fight Bo Peep, a brutal warlord who is threatening to take his and his mother's farm away if they don't pay her price".
Watch a sneak-peek of the episode here: