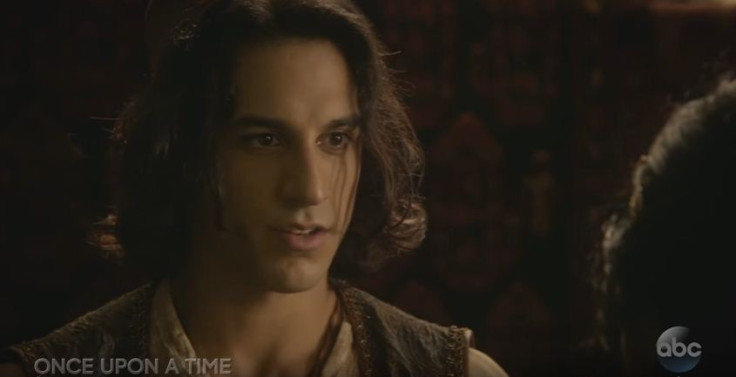 Once Upon A Time season 6 returns with an all-new episode on Sunday (23 October) at 9pm EST on ABC Network. Episode 5 is titled Street Rats (FKA Diamond in the Rough) where Aladdin's fate will be revealed as he and princess Jasmine try to save their home from Jafar.
The official synopsis of the episode reads as follows:
In a flashback to Agrabah, Princess Jasmine recruits Aladdin to help her recover a secret weapon capable of breaking Jafar's hold on the Sultan and saving the city from ruin. Their quest takes them to the Cave of Wonders where Aladdin's fate is revealed. In Storybrooke, the Evil Queen tricks Hook and the Charmings and forces Emma to reveal her secret in an effort to divide the family. While the Evil Queen pampers Zelena, elsewhere in town, Regina and our heroes scramble to learn what became of Aladdin.
Click here to watch the episode via live stream on ABC, or click here to watch it online on ABC's official website in the US.
The upcoming chapter will delve deeper into Aladdin and Jasmine's backstory as a promo shows Jasmine asking for Alladin's help to save her city and the two would undergo a quest. The video also shows Emma, Regina and the rest of the heroes looking for Alladin, as Emma says, "Alladin! He's here!" Then Jafar says, "Death is the fate of all saviors."
Previously, co-creator Adam Horowitz spoke to Hollywood Reporter about how Alladin will fit into the Once Upon A Time tone. He said, "I think it's the Once Upon a Time tone, which is to say that dark things happen, but it never gets bleak, which is the difference we always draw. Despite how dark and scary things can get, there's always a hopefulness at the core of the storytelling. I think with the Aladdin story and how it meshes with the Once Upon a Time story, the same will hold true. We're not going to pull any punches with Jafar in terms of being a really dark and evil character."