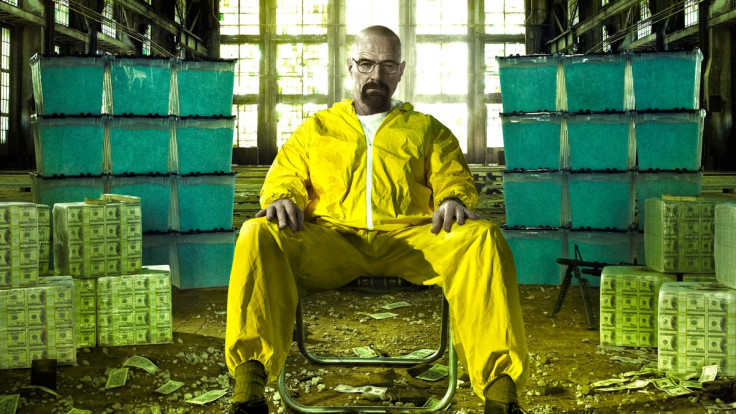 Bryan Cranston spoke about reprising his signature role as Walter White for Better Call Saul season 3 and revealed a big spoiler about another new character coming on the AMC's show, while promoting his book A Life in Parts, which tells the story of his life through the roles he has taken on.
Cranston told Paste Magazine that while he loved playing the Walter White character, but he is a big believer in letting things go. Cranston explained that he would "rather have fans go 'Oh, I miss that, I miss you, I miss the show, I miss the relationships,' than to have fans go 'Oh, God, is that show still on the air?'"
Cranston also revealed that he visited the set of Better Call Saul in Albuquerque and reunited with the crew, most of whom also worked on Breaking Bad. The Power Rangers actor said, "I told Vince [Gilligan], if you want me to be on the show, I'll be there in a second."
Cranston admitted that things would be tricky given Saul's timeline, but also expressed confidence in Gilligan's skill in working in some kind of appearance. Better Call Saul is set in 2002 – six years before his appearance on Breaking Bad – and focuses on the life of small-time lawyer Saul Goodman (played by Bob Odenkirk).
Cranston revealed a big spoiler for AMC show season 3 and teased that there would be "another new character coming on the show that you will recognize."
Previously, Bob Odenkirk who plays Jimmy McGill/ Saul Goodman in the AMC show hinted at the return of Giancarlo Esposito's drug lord in season 3. Odenkirk revealed, "Well the writers always do clever things, there's little clues all over the show, visual clues, and one of the things they have done...somebody worked out the puzzle that the acronym or the first letter of each episode of last season spelled out a sentence, 'Fring's Back'."
The 53-year-old actor then went on to hint at the villain's return in season 3 of Better Call Saul. He said, "And so I guess, I don't know because I really truly don't know what is going to happen in the show.. that maybe this season we will see Giancarlo Esposito in the great role again. It would be amazing."