Johnny Depp's court order seeking a confidentiality agreement on his divorce from Amber Heard has sparked a series of counter filings, as the actress' legal team has now accused Depp of "stonewalling" the divorce proceedings. On Tuesday, Heard filed legal documents claiming that Depp is attempting to "thwart real progress" in their case.
The Drive Angry star's filing comes in response to Depp's filing earlier, where he sought a protective order on all documents involved in their divorce case. The Pirates Of The Caribbean actor's legal team insisted on a confidentiality agreement before they disclosed all information and documents necessary for financial evaluation.
According to a report by the People magazine, Depp also requested for experts and witnesses — who will testify in their case — to sign a nondisclosure agreement. The breach of this would reportedly cost the actress and her team a whopping $100,000.
Addressing the aforementioned non-disclosure agreements filed by Depp, the 30-year-old actress's lawyers called the imposition of such financial clauses "nothing but blatant threats."
"[Depp] and his counsel's demand for the execution of these two non-disclosure agreements which impose undue financial hardships and burdens on [Heard] are nothing but blatant threats by [Depp] and are illustrative of his continued attempts to thwart real progress in this case," the magazine reported citing the documents.
Shedding further light on the high profile divorce case of Depp and Heard, the documents read, "In reality, it has been, and continues to be Depp who refuses to be forthright with his financial information and has stymied resolution of this case." It even accused the father-of-two of "stonewalling the progress of this case, by refusing to provide the most basic financial documents."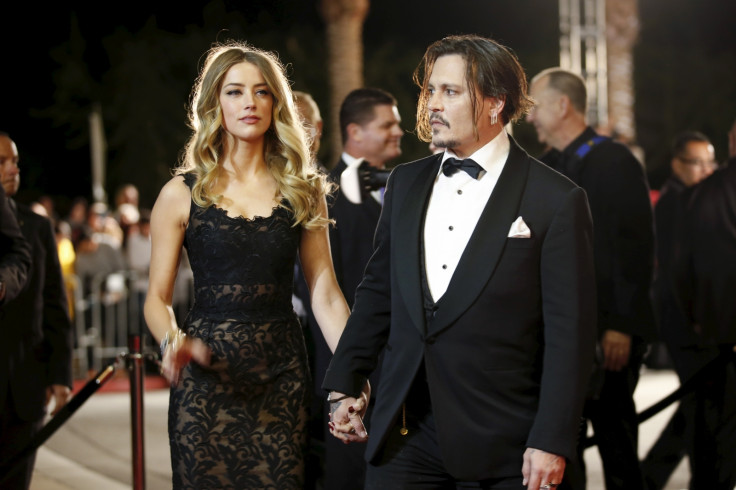 Another gossip website cited the documents filed by the Danish Girl actress, which claims that Heard has not re-scheduled her deposition. However, her work schedules are keeping her busy in London and she can be in Los Angeles only during the weekends, when Depp's attorney reportedly doesn't work.
"[Heard] is coopering in full because she wishes to be transparent and has nothing to hide," read the documents.
The A-list couple has been at the centre of a controversy ever since they filed for divorce in May, followed by Heard making domestic violence allegations against her estranged husband. Reports claim that Laura Wasser, Depp's lawyer, has denied the allegations of abuse on his behalf.