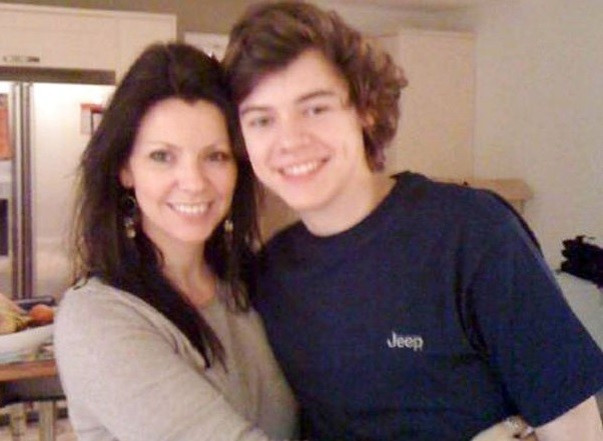 He may be enjoying fame as part of the biggest boyband in the world, but Harry Styles is just a mummy's boy at heart.
The teenage heartthrob, who is on the Take Me Home world tour with bandmates, is reportedly flying back to the UK to serve as best man at his mother's wedding.
Anne Cox, is set to tie to the knot to long-term partner Robin Twist, who helped to raise Harry after his parents split.
The 43-year-old office worker reportedly scheduled her wedding at a time when all of the group would be able to attend.
Details of the nuptials have been kept under wraps and guests will only be told details of the wedding at the last minute.
Styles has made no secret of their close bond and is said to be thrilled to watch his mother walk down the aisle.
"I tell her everything, and she knows the truth," he remarked previously.
Cox has also been vocal about Harry's romances, insisting her son is still having fun.
"He'll make a very nice boyfriend when he's ready. He's very romantic but doesn't want to tie himself down at the moment," she said.
"Harry is obviously very handsome or 'fit' as the girls would say. Whoever Harry falls in love with in the future will be a really lucky girl."