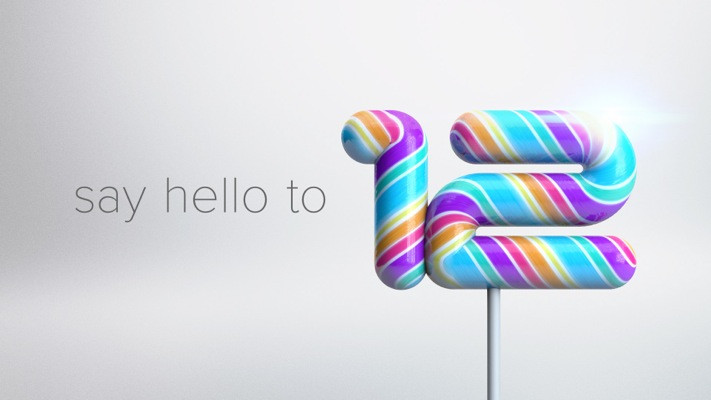 Cyanogen Inc has finally started rolling out the most-awaited Android 5.1 Lollipop over-the-air (OTA) update for the OnePlus One with Cyanogen OS 12S (CM12S) ROM.
The CM12S worldwide release falls in line with what the OnePlus founder, Carl Pei, had tweeted earlier, while disclosing the chances of releasing the Android 5.0.2 CM12S OTA update for the OnePlus One by 15 April.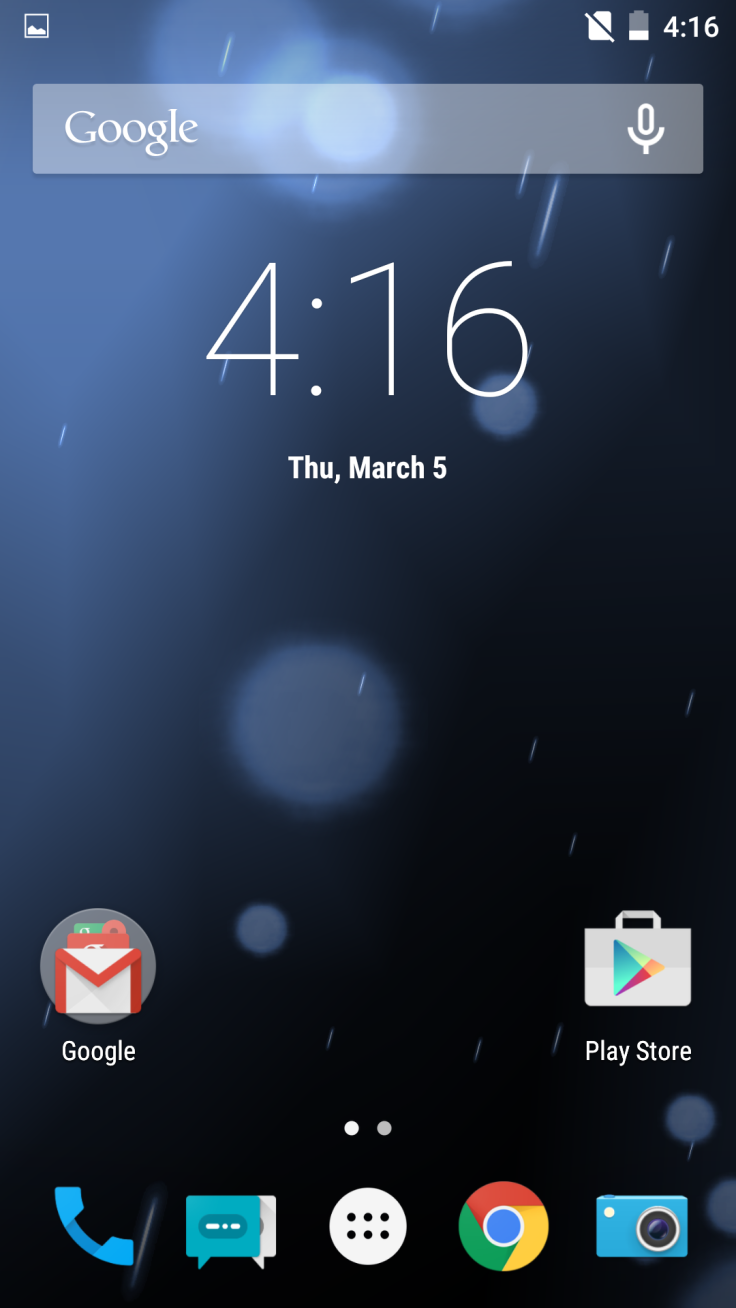 The folks at XDA have confirmed that the CM12S update brings the new material design UI with extra theming features including a new App Themer as well as Cyanogen's new e-mail client.
OnePlus has revealed the key features of CM12S ROM in its recent official blog post, ahead of the official firmware release. Here is what the company had to say:
Our latest 'L' release gives you extra theming features, down to the granular ability to theme individual apps using the new feature called App Themer. You also have more choice in themes - both free and now paid themes. We've now made it even easier for you to turn your operating system into your own personal canvas.
We're also excited to debut the new Cyanogen email, powered by Boxer. The premium version of Boxer comes free to all Cyanogen OS users. This new email experience provides sweet benefits that were previously missing from the built-in mail app. Enjoy Exchange support, multiple account integration, and canned responses for quick replies. Boxer has added great customization bells and whistles - select a different LED color for email notifications, and choose what happens when you swipe left or right on a message. We think you'll enjoy the level of customization and choice you have with the new Cyanogen email.
The 'L' update has been a labor of love for many of us here, with major contributions from the CyanogenMod open source community. Go ahead and treat yourself to Cyanogen OS 12.
Interested OnePlus One users can go ahead and install the Android 5.0.2 CM12S OTA update manually, using the step-by-step guide provided below.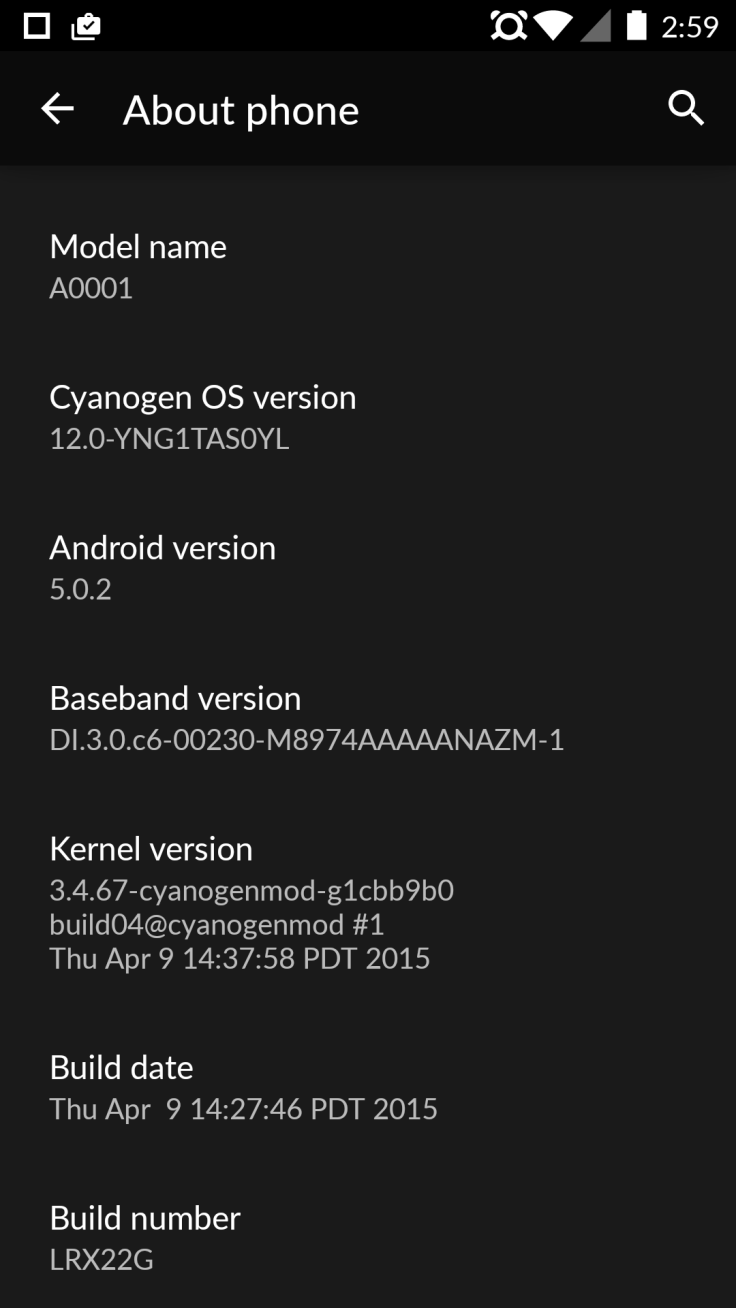 IBTimes UK reminds readers that it will not be held liable for any damage to device during or after the CM12S ROM installation. Users are advised to proceed at their own risk.
Downloads Required
Android 5.0.2 Cyanogen OS 12S for OnePlus One (Alternate Link)
Pre-Requisites
Ensure the OnePlus One is fully charged
Verify that the phone is running on stock recovery and stock ROM
Back up important data and settings on the phone to prevent unexpected data loss during the ROM installation
Steps to update Android 5.0.2 based Cyanogen OS 12S ROM on OnePlus One using stock recovery
Step 1: Download the official CM12S ROM for OnePlus One "cm-12.0-YNG1TAS0YL-bacon-signed.zip"
Step 2: Copy the downloaded file to the root folder of your phone's internal storage
Step 3: Flashing the OTA via Stock Cyanogen recovery
1. Power off your device
2. Reboot into stock recovery – Press and hold the Power and Volume Down rocker and release them when the OnePlus logo appears on screen
3. Choose Apply Update
4. Select Choose from internal storage
5. Select '0/' which is the internal storage
6. Choose the file "cm-12.0-YNG1TAS0YL-bacon-signed.zip", which you downloaded earlier and let the installation begin. Wait until the ROM is flashed and then you will be seeing the Android Bot.
7. After the installation is over, return to main page and perform 'wipe cache partition'.
8. Then hit Reboot system now
Following the reboot, you will see the new Cyanogen logo and it confirms that your OnePlus One is now running on the new CM12S Android 5.0.2 Lollipop OS.
How to Update OnePlus One from Oxygen OS to Cyanogen OS 12 using TWRP
Contrary to the belief that upgrading from Oxygen OS to CM12 could brick your device, folks at webtrickz have found a way to accomplish this feat without even downgrading to CM11 first.
Note: The steps provided below will wipe out all your user data, settings, contacts, messages etc. So, it is imperative to back up important data on your phone, before you proceed. However, data on the internal SD card will not be affected.
Pre-requisite: Ensure that your phone's bootloader is unlocked with the latest TWRP 2.8.6.0 custom recovery installed.
Step 1: Download the CM12S ROM from the official download link.
Step 2: Copy the file to the root folder of your phone's internal storage.
Step 3: Reboot into TWRP recovery – Press and hold the Power and Volume Down button together and release them once you see the OnePlus logo.
Step 4: If running Oxygen OS: Choose Wipe > Advanced Wipe > Select Dalvik cache, System, Data and Cache. Then swipe to wipe.
If updating from CM12 nightly: choose Wipe and then 'Swipe to factory reset'.
Step 5: Return to Home screen, select Install and then choose the "cm-12.0-YNG1TAS0YL-bacon-signed.zip" file that you copied to your phone in step #2. Then Swipe to flash.
Step 6: Wait until the installation is over and then hit Reboot System.
That's it. Your OnePlus One will now reboot into the freshly installed CM12 OS.
Check out our step-by-step guide to root Android 5.0.2 Cyanogen OS 12S ROM.
[Source: WebTrickz]