OnePlus One Yellow Band Issue Denied as 5,000 New Invites Released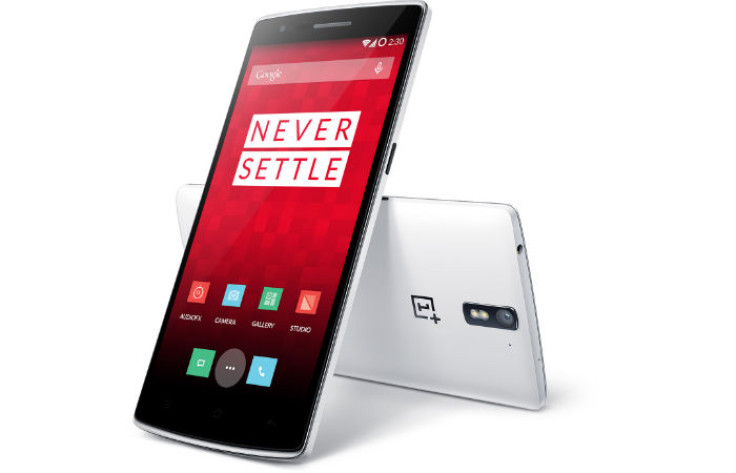 The Chinese manufacturer of one of the most talked-about smartphones of 2014 has denied the screen on the OnePlus One has a yellow band problem or that it's PayPal account has been frozen.
The small Chinese company which was founded just over six months ago, has been making waves in the smartphone industry in recent months since the launch of its "flagship killer" smartphone the OnePlus One, which promises high-end specs for a budget price.
The phones are currently only being sold to those with one of a very limited number of invites which are randomly sent out to those registering an interest in the phone.
Initial reviews in the media were hugely positive, with some calling it among the "best phones of 2014" while others said it was "easily a rival for the popular Samsung Galaxy S5 or HTC One (M8)."
However it seems that not everyone is so happy with the budget phone.
Yellow banding issue
On Monday a blog entitled "Could this be the end of OnePlus" was published by a blogger known as TK.
TK said: "Reports are coming in of hundreds of people filing PayPal disputes against OnePlus for the yellow band issue."
The yellow band issue (displayed in the video below) is a problem reported by some customers of a yellowish tinge to the bottom part of the OnePlus One's screen which is exaggerated when apps with light backgrounds are displayed.
OnePlus has denied that there is any issue with the screen saying that the screen was designed to be that way and that any issue is with the software and not the hardware.
TK's blog goes on to say that OnePlus' account with PayPal had been frozen as a result of all these claims, quoting one email from the payment company to a customer.
Not frozen
However a OnePlus spokesperson told IBTimes UK that this was not true and that the account was not frozen. The spokesperson also disputed the figure of over 100 claims against OnePlus, questioning where that came from.
In a video posted on YouTube, TK claims that he has received 196 emails from people relating to PayPal disputes with OnePlus and that those funds are on hold. TK said he was "operating under the assumption that their whole account is frozen right now."
The company said that TK was previously banned from using the OnePlus forums and his threads deleted, something which he denies, though admits that one of his videos was posted and subsequently removed from the forums, something he says is happening to more and more to people who are complaining about issues with the phones they are being sent.
As well as reporting issues with the screen, some OnePlus customers have been complaining to TK about missing volume buttons and headphone jacks.
Warranty
Some customers are complaining that OnePlus is asking customers to pay for shipping when they need a repair when they need something repaired under warranty.
The OnePlus spokesperson said that this was completely incorrect and no charges are levied.
This week OnePlus released a blizzard of 5,000 new invites to coincide with a new bamboo cover for the phone. To try and get one of the invites you will need to log in with your email or Facebook account and complete one of the listed actions.
© Copyright IBTimes 2023. All rights reserved.