OnePlus V Fold, OnePlus V Flip teaser image reveals launch date
OnePlus V Fold and V Flip foldable smartphones have been officially teased ahead of their rumoured launch later this year.
Earlier reports suggest that OnePlus has recently filed trademarks for its first-ever foldable and flip smartphones dubbed OnePlus V Fold and OnePlus V Flip. These devices had reportedly entered the internal testing stage in some regions. In the meantime, the Chinese consumer electronics giant launched a myriad of new products including the OnePlus 11 series globally.
During its recently concluded launch event, OnePlus teased its upcoming foldable and flip devices. To recap, OnePlus' CEO officially teased the company's maiden folding devices for the first time back in August 2022. Now, a newly surfaced teaser has revealed the OnePlus V Fold and OnePlus V Flip smartphones' launch date.
The teaser image reveals that the OnePlus V Fold and V Flip will launch in the Q3 of 2023. Notably, the company did not include a Pro model in the new OnePlus 11 series of smartphones. Apparently, the company has deviated its focus and resources to make its maiden fold and flip devices.
The trademark filings by the BBK group-owned brand sheds some light on the names of OnePlus' upcoming foldable and flip devices. The company has already trademarked OnePlus V Fold and OnePlus V Flip monikers. It looks like OnePlus is drawing inspiration from Samsung's Galaxy Z Fold and Z Flip for naming its forthcoming smartphones.
These trademarks have been filed with CNIPA (China National Intellectual Property Administration). According to a tipster, these smartphones have entered the testing stage in Europe and various other regions. Furthermore, the word on the street is that OnePlus' foldable and flip smartphones will bear a striking resemblance to Oppo's Find N2 and Find N2 Flip.
Past leaks indicated that the upcoming devices will be based on Oppo's Find N. However, the V Fold and V Flip are more likely to be based on the recently unveiled Find N successors. The Find N2 Flip is slated to be unveiled during the MWC 2023 event. Nevertheless, OnePlus will make subtle changes to differentiate its upcoming foldable and flip smartphone from Find N2 Flip.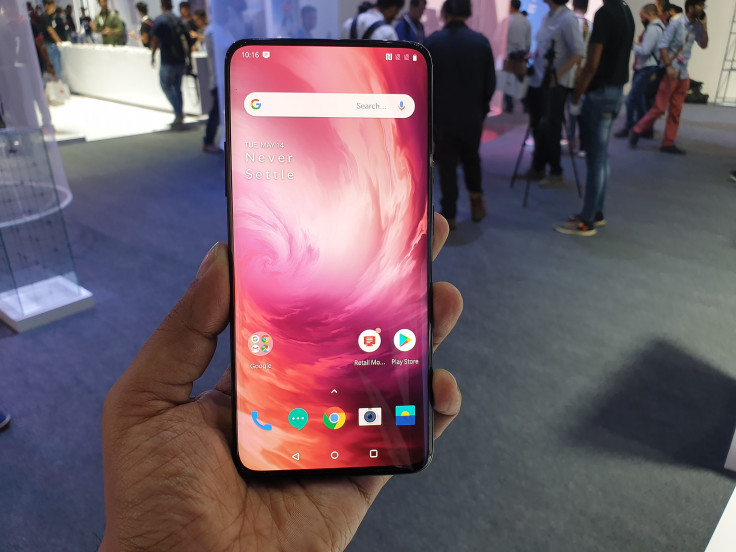 © Copyright IBTimes 2023. All rights reserved.