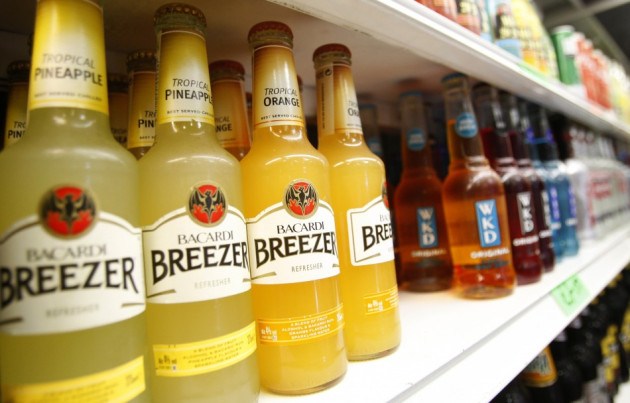 Underage drinkers in Britain are increasingly turning to the internet as a means to acquire alcohol, a study warns.
Research carried out by Plymouth University and independent auditors of underage sales, Serve Legal, points towards a new battlefield opening up in the government's battle to stamp out underage binge drinking.
Researchers uncovered a number of websites which sold alcohol where there was no discernable age-check policy, or merely featured a disclaimer explaining that a customer needed to be 18 to buy alcohol.
The report, Checked Out: The Role of ID Checks in Underage Drinking, found that major retailers mainly relied on an ID check at the point of delivery, potentially putting delivery workers at risk of confrontation.
It aslo found a rise in "proxy-purchasing", as 42 percent of underage drinkers claimed to have bought alcohol from family and friends. The report calculated that 86 percent of young people would consider buying alcohol from older siblings or friends, while just four percent would buy alcohol at the supermarket till.
Retailers have tightened up against underage drinking, with IDs checked on average seven out of 10 times in 2010, rather than just half the time in 2007. However, the report warns that young drinkers are simply finding new methods of getting hold of alcohol.
"Retailers have woken up to the fact that they have to get tough when it comes to making sure employees are checking IDs," said Ed Heaver, director of Serve Legal.
"While this is good news in reducing underage alcohol consumption, it is foolish to assume under-18s aren't getting their hands on booze elsewhere.
"The battleground is changing in the fight against underage drinking - online retailers need to take heed of this warning and improve the age-checking procedures. Meanwhile parents and friends also need to understand the harm their proxy purchasing is doing.
Dr Adrian Barton of Plymouth University said: "Most underage drinkers realise that it's now not that easy to walk into a shop to buy alcohol. This factor, added to more relaxed attitudes towards alcohol consumption by parents and relative, added to the growth of the internet, is creating a perfect storm in the battle against underage drinking."