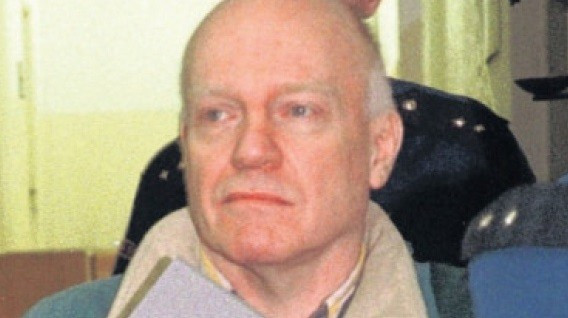 The 72-year-old man arrested by officers investigating the Jimmy Savile sex scandal has been identified as former BBC Radio DJ Chris Denning.
Denning, a former colleague of Savile and the very first announcer on BBC 2 when it went to air in 1964, was arrested by officers with Operation Yewtree on suspicion of sexual offences.
The 72-year-old was arrested in east London and taken into police custody. He was questioned and released on bail until a date in July.
He is the 13th person to be arrested under the inquiry set up by Scotland Yard looking into the sexual offences by Savile and others. Denning falls under the strand of "others".
As well as a DJ, Denning also worked as a music producer for the Beatles and helped launch the careers of the Bay City Rollers and Gary Glitter - who has also been arrested as part of Yewtree.
Other high-profile figures who have been arrested include DJ Dave Lee Travis, comedian Jim Davidson and entertainer Rolf Harris.
PR guru Max Clifford and former BBC chauffeur David Smith have been charged with sex offences.
Ex-BBC producers Ted Beston and Wilfred De'Ath along with a 65-year-old man who has not been named have all been released without charge.
In January, a report by the Metropolitan Police and the NSPCC said there had been 214 recorded criminal offences lodged against Savile across 28 police force areas, including 34 cases of rape and 126 indecent assaults over six decades.