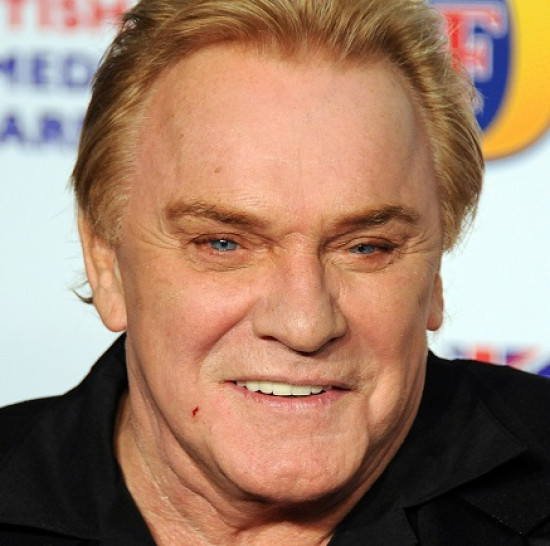 Comedian Freddie Starr has been told he will not face prosecution over sex offence allegations 18 months after he was first arrested.
The 71-year-old was arrested in November 2012 under Operation Yewtree, the Met police investigation into sex offence allegations involving Jimmy Savile and others.
Starr, real name Fred Fowell, was rearrested three more times on suspicion of further offences and was last released on bail in February.
The Crown Prosecution Service (CPS) has now said Starr will not face charges for any of the allegations involving 13 complaints because of insufficient evidence.
The CPS added there was "a realist prospect of conviction" for one allegation, but it was not in the public interest to prosecute.
Baljit Ubhey, the chief crown prosecutor of CPS London, said: "Having carefully reviewed this case, we have decided that there is insufficient evidence to prosecute Freddie Starr in relation to allegations of sexual offences made by 13 individuals.
"Each allegation was considered on its own merits and we have concluded that the available evidence does not offer a realistic prospect of conviction for any of the alleged offences.
"In relation to one further complainant, we have decided that although there is sufficient evidence for a realistic prospect of conviction, according to the Code for Crown Prosecutors, a prosecution would not be in the public interest.
Ubhey added: "It must be remembered that a determination by a prosecutor that there is sufficient evidence to prosecute under the Code does not mean that the suspect is guilty of the offence.
"Prosecutors have to consider whether there is enough evidence to bring a case to trial but deciding whether an offence has been committed is entirely a matter for courts and juries and every suspect is innocent until proven guilty."
Starr's lawyer, Dean Dunham, accused the police of a "flagrant breach" of his client's human rights because of the long delay in resolving the case.
He claimed a decision not to charge Starr was made last month, but was not made public due to the ongoing trial of celeb publicist Max Clifford, the first person to be convicted under Operation Yewtree.
Other high-profile names to have been released without charge after being arrested under Operation Yewtree include entertainer Jimmy Tarbuck and comedian Jim Davidosn.
Veteran entertainer Rolf Harris is due to stand trial to answer 12 charges of indecent assault between 1968 and 1986. He was arrested by Yewtree detectives in March 2013.