Jimmy Savile Sex Scandal: Extra Police Drafted In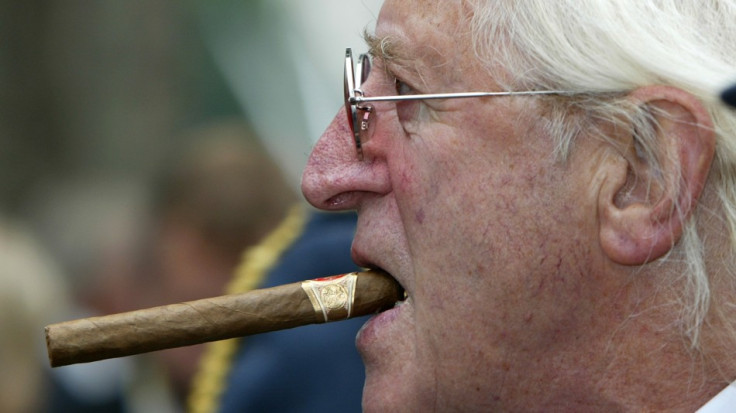 Police have been forced to hire extra detectives to help them cope with the deluge of sex abuse allegations made in the wake of the Jimmy Savile scandal.
Operation Yewtree chiefs have been handed £240,000 to hire former officers as private detectives as they prepare to investigate allegations of abuse involving five new stars.
"Only ex-police officers who possess the requisite investigative skills have been selected to undertake this work. More importantly, they all have experience in investigating child or adult sexual offences," Metropolitan Police Commissioner Sir Bernard Howan-Howe wrote in a letter to Keith Vaz, the chairman of the Commons Home Affairs Select Committee.
Vaz said the Met was "clearly struggling to cope with the demands" of a series of high profile operations.
He expressed concern that despite having 30,000 officers, the Met still needed to use private investigators.
Detectives from the 69-strong team, which is stretched to breaking point, have travelled the world interviewing victims and witnesses, and have vowed to investigate fully every abuse claim, some of which date back to the 1950s.
One source told the Daily Mirror: "Officers will investigate all credible allegations before deciding what further action should be taken.
"Detectives have a list of witnesses and are touring the country and world as they take ­statements. They will leave no stone unturned."
So far, police have arrested the celebrities Rolf Harris, Gary Glitter, Dave Lee Travis, Freddie Starr and Jim Davidson as part of the investigation. All deny the allegations made against them.
Last month, PR guru Max Clifford was charged with 11 counts of indecent assault allegedly committed between 1966 and 1985.
Comedian Jimmy Tarbuck was interviewed by police in April, but was not named until nine days later.
The Falklands police have asked the Met to investigate allegations that Jim Davidson sexually assaulted a woman on the islands when entertaining troops there 30 years ago.
Rolf Harris was only named as a suspect in April after initially being interviewed by police before Christmas.
Andy Trotter, media officer for the Association of Chief Police Officers, as well as former Met chief Lord Blair have since both stressed that releasing the names of those arrested is important to encourage other potential victims to come forward.
© Copyright IBTimes 2023. All rights reserved.