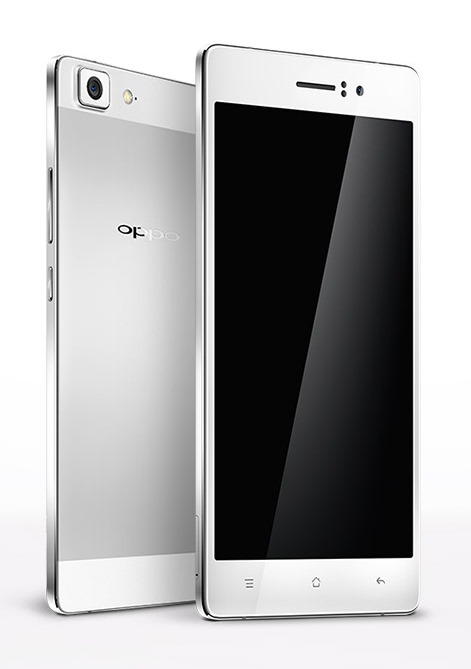 If you fancy thin phones with a sleek design, then you should take your eyes off the Apple iPhone 6 and check out the new and super-thin Oppo R5.
The Oppo R5 is only 4.85mm thick and is being heralded as the world's thinnest smartphone. However, it is worth noting that the smartphone's camera does protrude out of the ultra-thin body.
What's amazing is that Oppo has managed to stuff the R5 with top-notch specs, including a 5.5-inch Super AMOLED display, a 1.5GHz octa-core Snapdragon 615 processor, Adreno 330 GPU, 2GB RAM, and 13-megapixel camera.
All this is packed into a body that weighs 155g, which can be compared to the 129g iPhone 6.
However, this comes at a price: the smartphone is too thin to be able to offer a headphone jack. Users will have to use a micro-USB adapter to plug in their headphones.

On top of this, the R5 uses a rather small 2,000mAh battery, which may be a concern to many since most competing devices offer nothing short of a 2,300mAh battery these days, with many going past the 3,000mAh mark.
Apart from the 13 megapixel camera in the rear, there's also a 5 megapixel camera in the front for selfies and video chats. There's LED flash in the rear for taking photographs in dark conditions and the R5 has all connectivity features including Wi-Fi, Bluetooth, GPS, 3G, 4G LTE and a micro USB port.