Opposition leader Kizza Besigye arrested as he returns to Uganda
Police claims Besigye was arrested as a 'preventive measure' - his supporters say he was 'brutally abducted'.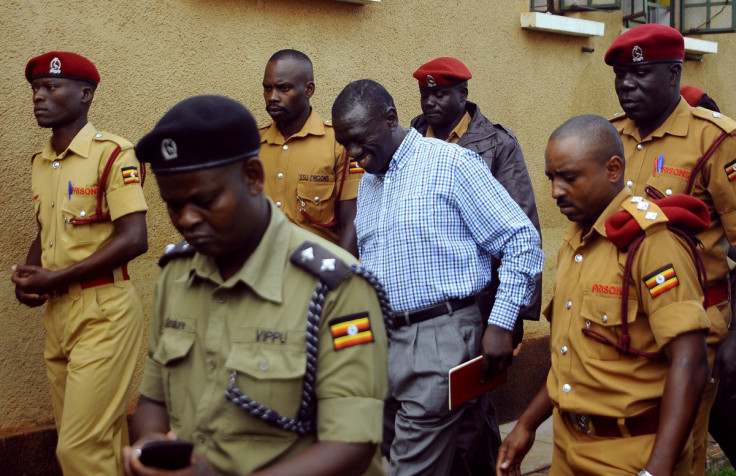 Ugandan long-standing opposition leader Kizza Besigye has been arrested minutes after he landed at Entebbe International Airport as he returned to Uganda after more than a month spent in Europe and North America. The former presidential candidate, who came second in the contested presidential election in February, was arrested and charged with treason in May after a video surfaced on social media reportedly showing him taking the oath of office for president in a mock swearing-in ceremony.
Leader of the Forum for Democratic Change (FDC) party, Besigye claims he won the 18 February presidential elections.
However, official figures from the Electoral Commission show that veteran leader President Yoweri Museveni won the elections with 60.8% of all the votes cast, while Besigye came second after pulling 30.5%.
Besigye, a long-time rival of Museveni, has been repeatedly beaten, hospitalised and jailed.
Police: Besigye arrested as a 'preventive measure'
Besigye, who returned to Uganda on Monday (3 October), was whisked away in a waiting vehicle, Kampala City lord mayor Erias Lukwago was quoted as saying by the Daily Monitor newspaper.
On Facebook, FDC supporters described how their leader was "brutally abducted" before being driven home.
When contacted, Andrew Felix Kaweesi, spokesperson of the police force, explained the politician had been arrested as a preventive measure. Supporters were banned from the airport, and journalists were forbidden from accessing the vicinity on grounds that they did not have clearance from the Uganda Communication Commission (UCC), according to local press.
"We picked him as he was exiting the departure lounge shortly after he landed and safely escorted him to his home in Kasangati. The arrest was necessary because we had intelligence that his followers were planning to cause chaos along Entebbe road and as police, we could not allow that. It's part of our duty to prevent crime," Kaweesi said.
When asked why police had deployed at Besigye's home, the spokesman claimed FDC supporters had rallied to cause chaos in Kasangati. Police also blocked supporters and opposition politicians from accessing Besigye's home.
Witnesses have also described how army was arresting people in Entebbe and Kitooro. "Anyone wearing blue is a victim," a journalist from the Daily Monitor said. Blue is the colour of the FDC party.
© Copyright IBTimes 2023. All rights reserved.