Oprah Winfrey ambushed by 'secret son' https://t.co/D3WS2IqxlV she aint been round a non famous black man in so long dont know how to act

— Craig (@Executnr) October 29, 2015
Oprah Winfrey was ambushed by a man claiming to be her 'secret son' as she left the studio of The Late Show with Stephen Colbert. In an awkward encounter, the 61-year-old was approached by Calvin Mitchell outside Colbert's New York studio on October 15.
The impromptu reunion was reportedly orchestrated by The National Enquirer after Mitchell said he wanted to reconnect with the talk show host after becoming estranged from her for 20 years. Confronting her as she left the studio Mitchell said: "I'm sorry, I'm sorry, but it was the only way to get in touch with you."
Winfrey appeared to recognise Mitchell immediately and held out her hand to him. Pressing her hand against his chest, when he asked if they could talk she said: "Honey I'm on my way to the United Nations right now so I can't talk to you," adding "Calvin, you just take care of yourself."'
Mitchell said he left his phone number with the representatives of the Oscar nominated star in the hope she would contact him.
Explaining his association with the billionaire media mogul, Mitchell told Radar that he first met Winfrey on the 1992 set of ABC's movie-of-the-week There Are No Children Here, when he offered her a Diet Coke. The TV star offered him a job as her 'personal bodyguard' before asking his mother Eva if she could adopt the boy, then aged 11.
Commenting on her early interaction with Winfrey, Mitchell's 56-year-old mother told the site: "It felt strange because I felt if someone wanted to help me with my children, that's one thing. But to actually adopt one child knowing I have others? I couldn't allow her to separate my children."
Mitchell claims the 20-time Emmy winner would send gifts to the boy with notes addressed: "To my son Calvin, I love you." It's also believed that she paid for Mitchell to attend the private Christian boarding school, The Piney Woods School, in Mississippi until he dropped out at age 17.
"I was young. I made a dumb decision, and Oprah wouldn't forgive me. I feel like what she did was wrong," said Calvin reflecting on her reaction to the new he was dropping out of school.
"She told me, 'Calvin, just try to work it out. You can do it. Just hang in there.' She was trying to inspire me to do what was right. But even after the long pep talk she gave me, I still left." He added: "I just wanted to come home, and Oprah didn't understand that."
The Enquirer reported that Winfrey was upset that Mitchell had reached out to the tabloid to talk about their past just days before their meeting outside the studio, and that he pleaded with Winfrey for forgiveness.
According to Radar Online, Winfrey acknowledged that she once took Mitchell under her wing. She said: "I met Calvin around the early '90s, I think it was 1992. I was doing a film for television called There Are No Children Here. We were shooting in the projects in Chicago and I was sitting on set during a break, and this cute little sparkly-eyed boy came underneath the yellow tape to hand me a soda. I was so charmed by him that I started talking to him about his family, his school life, and found out that he was in a situation where his mother didn't have a job and they were stuck in the projects."
Winfrey said she bought household items to help his family and put Mitchell through school. "I found a school in Mississippi that was a private boarding school because I thought if I could remove him from the environment that he'd been accustomed to growing up in, that maybe that would be helpful to him," she explained.
However, when he turned 16, Mitchell began clashing with teachers at the school and decided to drop out, against Winfrey's wishes.
"I said, 'Calvin, this is the moment. This is a seminal moment for you,'" she explained. "'I know you are 16 and can't see the road ahead, but if you leave this school and refuse to get an education — I have tried to offer you an education twice — there isn't another school I can put you in. If you leave this school, I am done. There is nothing else I can do.' ... And that was my last conversation with Calvin in the early '90s."
Mitchell also missed out on a once supportive relationship with Winfrey's partner of 29 years Stedman Graham, who, he revealed would treat him to Chicago Bulls games. "By leaving school, I'd failed my whole family. I'd let everybody down," Calvin said. "But I thought Oprah and Stedman would still be a part of my life. At one point, it was like I'd lost my whole world.'
Mitchell said that he became suicidal and depressed after his relationship with Winfrey ended years ago.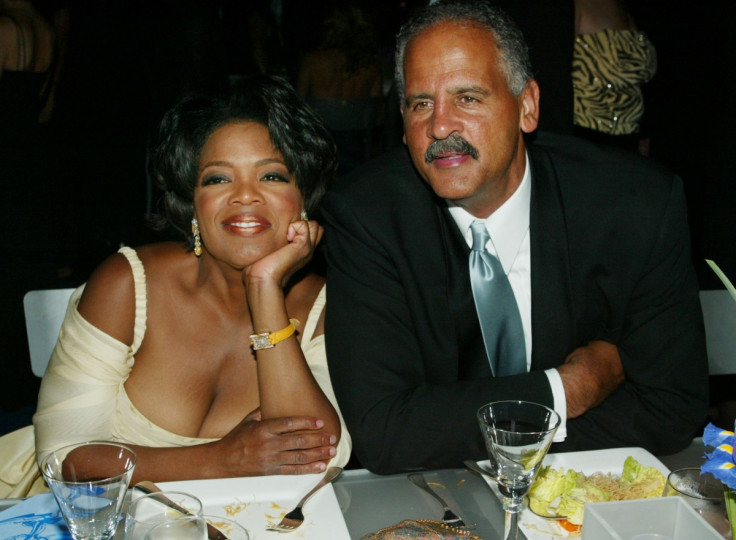 While her partner Steadman has a daughter from a previous relationship, Oprah said she never 'felt compelled' to have children "because I wasn't mothered well". At the age of 14 she gave birth to a baby boy, however he died just days later.
In the past, Oprah has reportedly said she never 'felt compelled' to have children 'because I wasn't mothered well' by Vernita Lee - who was too busy working as a housemaid.
A renowned philanthropist, Winfrey who describes education as "a passport to independence", in 2007, opened the Oprah Winfrey Leadership Academy for Girls - South Africa a girls-only boarding school to provide educational and leadership opportunities for academically gifted girls from impoverished backgrounds in South Africa, who exhibited leadership qualities. She has also provided 400 scholarships to Morehouse College in Atlanta, Georgia.