With less than two months left for the Netflix prison saga's returns on 9 June, Orange Is The New Black cast has already dished some juicy details about season 5. Is Litchfield facing a riot? What happens to the prison-mates after the death of Poussey?
Warning: Below are major spoilers from the fifth season of the hit Netflix drama.
1. The death of fan-favourite Poussey Washington – played by Samira Wiley – is set to raise a storm in Litchfield. And if show's star Jackie Cruz is to be believed, fans will be thrilled with the way the aftermath of her tragic killing is handled.
"There's a riot happening, and we will show that we really did love her and we believed in justice," Cruz said teasing the events following last season's cliffhanger finale.
2. Inmate Lolly starring Lori Petty will be back in the new season. The last time we saw her, she was thrown to the psych ward leading fans to worry about her fate on the show. Although the showbosses are remaining tight-lipped about such specific details, Petty might have let slip the part about her character's return when she said, "I can't say for sure, but I absolutely think we will."
"I just assumed they'd go to psych, like they go to the SHU. But I'm just making stuff up right now because I don't know," she had said earlier.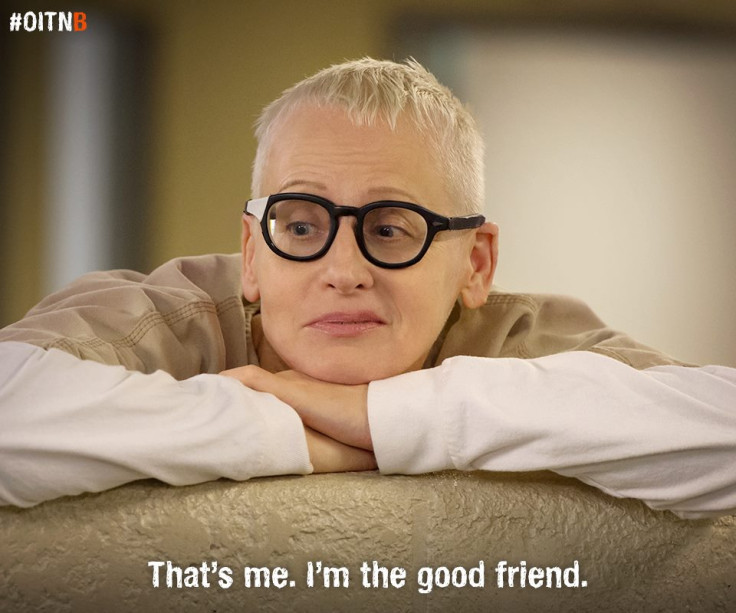 3. Remember Ruby Rose's sassy character Stella Carlin, who was introduced in season 3 as Piper's new lover? She is expected to return for a bigger role in season 5 of Orange Is The New Black following a series of cameos and a successful Hollywood stint.
In the last season, things went south between the lovers when Piper sabotaged all chances of Stella's release from the prison – she even flaunted her infamous tattoo "Trust no B****h". Now, that Rose's character is set to be released from "maximum security" it could mean bad news for Piper and Alex.
4. Taystee is up for some "intense" episodes in the upcoming seasons after the devastating incident that killed Poussey. Teasing the future of her character Danielle Brooks said, "it's war".
"She's lost everything that she cared so deeply about. It's time to fight," Brooks added hinting at the looming riots after she was last seen encouraging Daya to pull the trigger.
5. Orange Is The New Black season 5 deals with an extremely packed and short timeline. Unlike previous seasons spanning over weeks and months, the upcoming season takes place over a period of just three days.
"So, it will be very detailed, very intense, and you better get ready. Get your popcorn, your tissues, everything," Brooks teased.