China: Organ Donor Officials Brawl over Man's Eyes at Hospital Bedside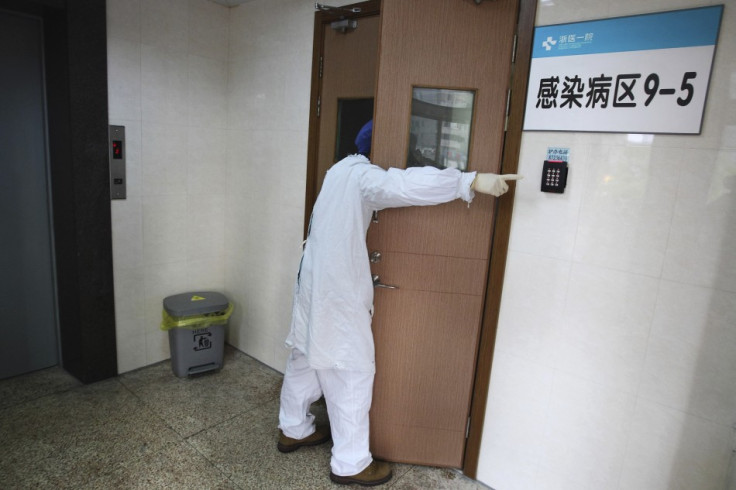 Rival organ donation firms fought in hospital over who would get a terminally ill man's eyes - while he was still alive to see the whole episode.
Frail cancer sufferer Xu Bao was left furious following a visit to his bedside by the rival firms in Hefei city, eastern China.
Tensions boiled over between rival officials who began brawling across Xu's bed after arriving there to lobby him at the same time.
Xu said: "They might have waited until I was dead. I felt like a pig waiting to be butchered."
As a result of the fracas, Xu changed his plans and is now refusing to leave behind his body, as he originally intended to.
One of the groups involved was the local Red Cross branch and the other came from Hefei Aier Eye Hospital.
'They uttered no words of sympathy'
The argument arose after charity worker Zhang Yidong - acting on Xu's instructions, notified the two parties of the patient's intention to donate his corneas.
However Zhang said the rival agencies were solely to blame for the fracas, saying they were only interested in getting the eyes with no concern for the patient.
"They only went for the legal procedures and uttered no words of praise for his benevolence. Their later argument also further reduced his enthusiasm [to donate his other organs]," Zhang said.
Tang Changrong of the Red Cross said: "There might have been raised voices in the questioning, but no hostility was involved."
Tang admitted Xu was not treated with enough dignity in the scramble to secure precious donations.
"Our investigation confirmed that our staff went to the patient without any greetings or words of comfort. It is a lesson to be learned."
But he then perpetuated the row by claiming Hefei Aier Eye Hospital should not have been allowed on the scene in the first place.
In the aftermath of the incident, Hefei claimed it had got permission to collect Xu's eyes from the Red Cross, which oversees the procedure. But it later withdrew its claim.
© Copyright IBTimes 2023. All rights reserved.