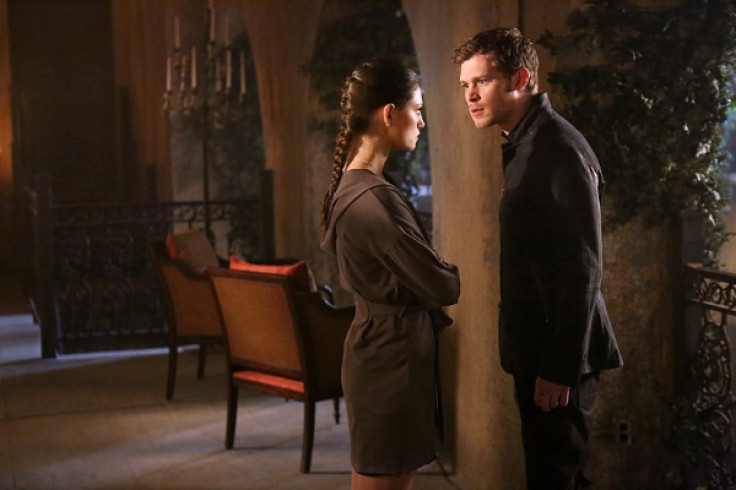 The Originals season 2 returns from a brief hiatus on 9 March on The CW Network.
The 15th episode titled They All Asked for You, will bring Klaus and Elijah face-to-face with their long lost sister Freya.
The official synopsis of the episode reads:
"When a dangerous run-in with a coven of vengeful witches forces Rebekah (guest star Maisie Richardson-Sellers) to align with Marcel (Charles Michael Davis), they quickly discover that the body Rebekah is currently inhabiting has a checkered past. Upon learning that Rebekah is in danger, Elijah (Daniel Gillies) seeks out a respected elder witch, Josephine (guest star Meg Foster), in the hopes she might offer her assistance. Meanwhile, tensions build when Klaus (Joseph Morgan) clashes with Hayley (Phoebe Tonkin) and Jackson (guest star Nathan Parsons) over how best to protect baby Hope from Finn (Yusuf Gatewood). Elsewhere, Freya (guest star Riley Voelkel), convinces Finn to bring her to Mikael (guest star Sebastian Roche), the father she hasn't seen in over a thousand years. Lastly, a confrontation with Freya leaves Elijah and Klaus questioning whether they can trust their long-lost sister."
In episode 14, Hayley and Jackson got married and were successful in getting rid of the werewolf curse. Also, Freya healed Finn, but fans were shocked when Kol Mikaelson, who was cursed by Finn, dies.
Meanwhile, a new promo of the upcoming episode released by The CW teases some sort of discord between Klaus and the newlywed couple Hayley and Jackson.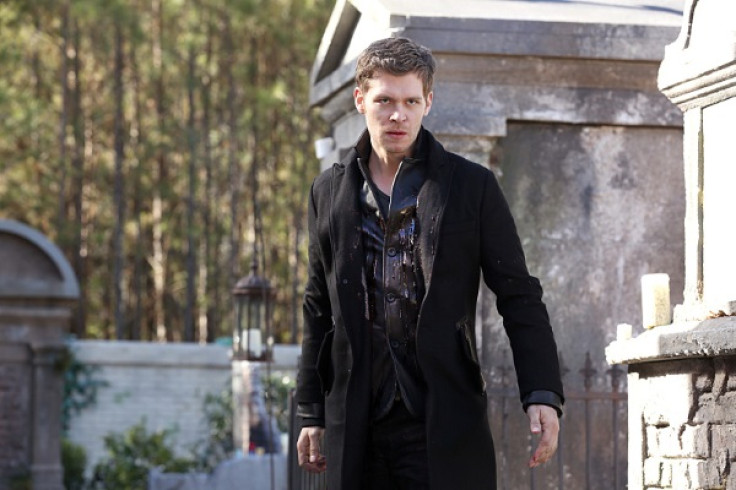 In the promo video Klaus declares, "It's time to use our werewolf army."
"Fin and the women who calls herself my sister are here in this city," Klaus tells Hayley and Jackson, adding "The wolf needs a different leadership."
Hayley contradicts Klaus and says, "I am not going to let you use them to settle your old scores."
Jackson supports his wife and adds, "It's not about your ego Klaus." And the promo shows images of what seems like a war, and images of Mikael, the original vampire.
The promo ends with an angry Klaus threatening Hayley, "If they [werewolves] are not fighting on my side, then they will not remain alive to fight at all."
A new report in The Hollywood Reporter suggests that witch Dahlia will soon be seen wrecking havoc for the Mikaelson family.
According to the report Claudia Black will play the mysterious and powerful witch's role, who is the maternal aunt of the Mikaelson siblings.
In The Originals lore, Dahlia helped her younger sister, Esther with a fertility spell, but that came with a price. Dahlia wanted the first-born of every generation, and took Esther's oldest daughter, Freya in return.
And now, since Klaus has a child of his own, and Freya has reunited with her family, baby Hope's life seems to be in danger.
The Originals showrunner Michael Narducci recently hinted that the show would be digging deep into Freya's relationship with Dahlia.
"If Freya is still alive, that must mean that Dahlia is still out there," he said. "And what's the nature of their relationship? All of that is the stuff we want to play going forward," he added.
Will baby Hope be safe? We'll have to wait and watch how things unfurl in The Originals.
Check out the promo of episode 15 that airs on Monday, 9 March on The CW: