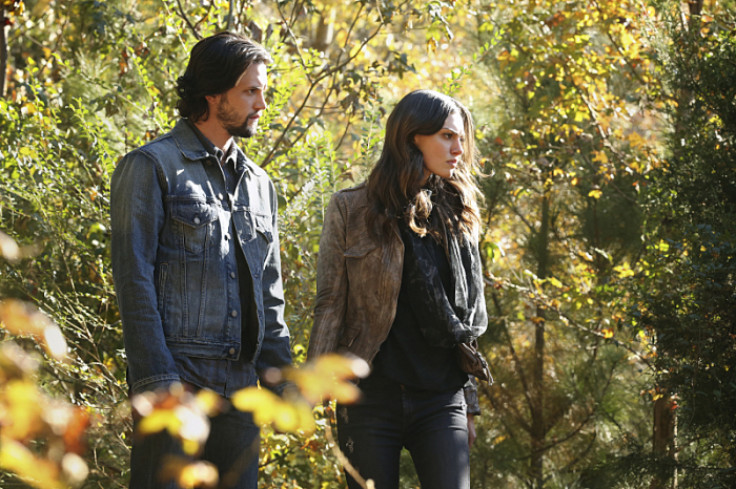 The Originals returns with an all-new episode tonight, 16 February, at 8pm on The CW.
Episode 14 is titled, I Love You, Goodbye, and will feature Hayley and Jackson's wedding.
Click here to watch the episode online.
The official synopsis reads as follows:
With the final preparations for her union to Jackson (guest star Nathan Parsons) underway, Hayley (Phoebe Tonkin) begins to question whether the ritual will actually work. After arriving to the compound, Elijah (Daniel Gillies) has a tense encounter with Klaus (Joseph Morgan) and quickly suspects that his brother may be up to something. Meanwhile, Kaleb (guest star Daniel Sharman), who is harboring a devastating secret from Davina (Danielle Campbell), seeks help from Rebekah (guest star Maisie Richardson-Sellers) when he realizes time is not on his side. Lastly, Cami (Leah Pipes) makes a startling revelation involving baby Hope. Charles Michael Davis also stars. Matt Hastings directed the episode written by Carina Adly MacKenzie & Michael Narducci.
The Originals showrunner Michael Narducci, in an interview, talks about this Monday's episode, and what to expect from the remainder of the season.
Narducci told The Hollywood Reporter, "We have this huge day of the wedding celebration, and behind the scenes, there is Klaus, who is pulling strings for his own selfish ends. Then there's Elijah, who, having survived the events of last week's cliffhanger ending, returns home, only to see this wedding is taking place today."
The executive producer also dished on Elijah and Hayley's complicated relationship.
"He (Elijah) thought it was a good idea when Hayley first brought it up to him, and he's beginning to wonder if this is something Hayley is being cajoled into. He once promised Hayley she would always have a choice, and as she begins to wonder if she's feeling pressured to do this, he has to decide if he's going to take any kind of action; even thought she's preparing for a wedding, if he's going to go after her.
"There's a lot of emotional stuff going on," he added.
"Meanwhile, there's Klaus, trying to gain control of an army to protect his child, in defense of the various people who are trying to harm her," Michael added.
Adding on, he said, "We also have the story of what is going on with the spell, which Vincent/Finn put on Kol (Daniel Sharman). It was meant to lead to his demise. So we have to deal with Kol's desperate attempt to save himself. All of those things will come to a head in this episode."
Watch the promos here: