The Originals Season 2 returns with its midseason finale episode tonight, 8 December at 8 pm on The CW.
Episode nine is titled, The Map of Moments, where Hayley and Klaus are finally reunited with their baby Hope.
Click here to watch the episode online.
The official synopsis reads:
When Rebekah (Claire Holt) notices an unusual change in Elijah's (Daniel Gillies) behaviour, she asks Klaus (Joseph Morgan) and Hayley (Phoebe Tonkin) to meet her at their safe house, reuniting them with baby Hope. After reliving memories of being the odd man out, Kaleb (guest star Daniel Sharman) opens up to Davina (Danielle Campbell) about his resentment towards his siblings and sheds some light on a spell he created in 1914. Meanwhile, when Cami (Leah Pipes) discovers Esther's (guest star Sonia Sohn) plan will put her life in danger, she demands answers from Vincent (guest star Yusuf Gatewood), who remains steadfast in his convictions. Elsewhere, Esther makes an unlikely alliance that could prove dangerous for Klaus, and Hayley makes a decision that could change her relationship with Elijah forever. Lastly, while Elijah continues to struggle with the lingering effects of being captured, Rebekah and Klaus devise a plan to take their mother down once and for all.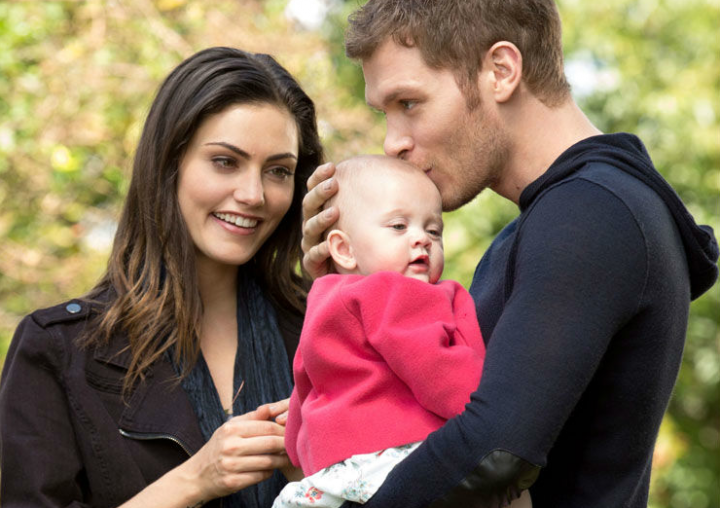 According to the promo, Esther will team up with Mikael to take their children down.
"Do what you want with the others, but leave Niklaus to me," Mikael tells his estranged wife in the promo.
The promo also shows a touching moment between Hayley, Klaus and their daughter Hope.
Watch the promo and sneak-peek here: