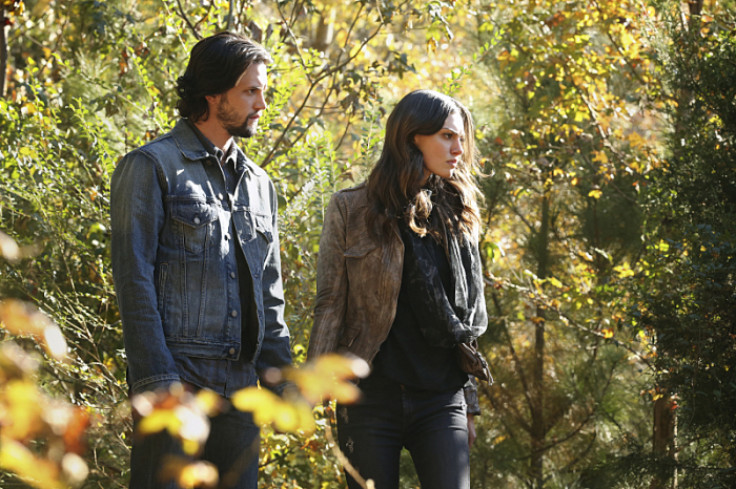 The Originals all new episode next week will feature Hayley and Jackson's nuptial ceremony.
Episode 14 is titled, I Love You, Goodbye, which will air on Monday, February 16, 2015.
According to the official synopsis, "With the final preparations for her union to Jackson (guest star Nathan Parsons) underway, Hayley (Phoebe Tonkin) begins to question whether the ritual will actually work. After arriving to the compound, Elijah (Daniel Gillies) has a tense encounter with Klaus (Joseph Morgan) and quickly suspects that his brother may be up to something."
The promo also shows Klaus and Elijah at the wedding ceremony, as Hayley and Jackson walk down the aisle on their big day.
Elijah asks Klaus, "What are you planning?" and Klaus replies, "Let Jackson have Hayley, in truth his reign will be short lived."
Elijah then says, "You cannot honestly believe that I will let you harm Jackson on the day of Hayley's wedding." And Klaus replies, "He is not one of us."
Viewers already know that a part of the Hayley-Jackson wedding ritual involved revealing their secrets. After a lengthy and painful discussion with Klaus, Hayley tells Jackson that Hope is alive.
Klaus isn't exactly happy about that, and so it's no surprise that he has something up his sleeve.
The synopsis talks about "Kaleb, who is harbouring a devastating secret from Davina, and seeks help from Rebekah when he realizes time is not on his side."
In the previous episode we saw Finn put a deadly curse on Kol, and his days are numbered.
In the 12th episode, we see Cami making a startling revelation involving baby Hope. The viewers know that Baby hope has powers, but the first hint of such witchcraft was seen in the last episode.
Watch the promo and sneak-peek here: