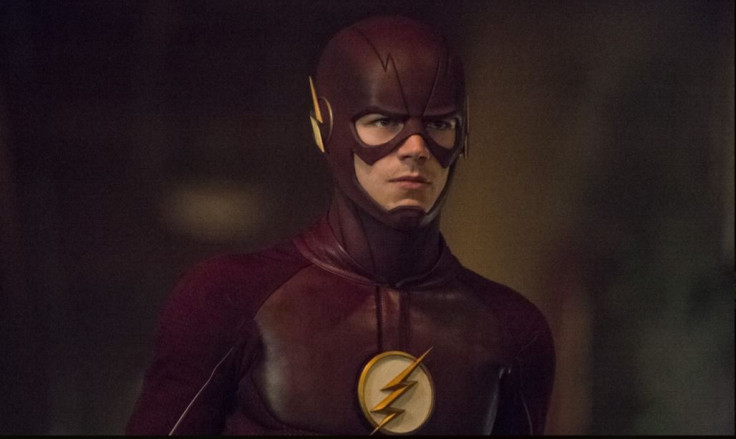 The Flash season 2 has taken a long mid-season break and will return with all-new episodes on 19 January, 2016 on The CW Network. In the season 2 fall finale, Barry successfully took down Mark Hamill's Trickster and the Weather Wizard and saved Central City.
However, Harrison Wells, whose daughter has been kidnapped by Zoom, makes a deal with the Speed Demon. In return for his daughter Jesse, Harry agrees to make Barry run faster and stronger, as Zoom can steal all his speed. In Harry's words: "You [Zoom] are fattening him [Barry] up like a Christmas goose!"
Warning: Spoilers Ahead
Although the show is on a long hiatus, The CW has released a promo for its fall premiere episode, where Barry will decide to reveal his Flash secret to his girlfriend Patty, but Zoom will get to her before him. Harry tells Barry: "If Zoom finds out who you care for, who you love, he will take them away from you." The video ends with Patty tied to a chair by Zoom as Flash tries to help her.
Furthermore, The Flash actors Grant Gustin and Danielle Panabaker have started shooting for the rest of season 2. A leaked set image teased a few spoiler details about Earth 2's version of Barry Allen and Caitlin Snow aka Killer Frost.
YVR Shoots have posted a picture on Twitter from the show's filming location in Vancouver's Queen Elizabeth Theatre. In the picture we see Barry Allen with a different haircut, which implies that he is Barry from Earth 2.
Another leaked set image from Downtown Vancouver shows Barry Allen with Killer Frost. YVR Shoots wrote: " Killer Frost not a fan of Barry Allen 2.0," hinting that there will be some fight scenes between the two.
If you have missed The Flash season 2 episodes, click here to watch them online on The CW website in the US.